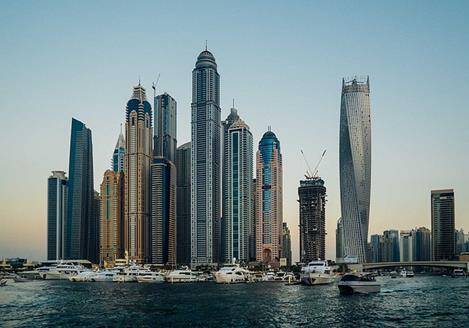 Dubai, UAE's capital and hub of one of the leading tourist attractions globally and known for its coveted tall buildings, and many more have now revved up a new launch pad in the form of an online B2B Marketplace known as 'Priohub'. It was officially announced by Dubai's Department of Tourism and Commerce Marketing.
This is a unique concept and has been initiated with ample support from Government aid to:
Connect important tourist attractions as well as enhance overall experiences of the global audiences across the region.
This integrated platform is also designed to provide the best access to all industries and their B2B channel partners in increasing overall productivity by Dubai's Destinations offering at economical pricing.
It also equally aims the city's mission to make it the most preferred tourist visiting and revisiting destinations within 2025. Its integrated application supports placing all major destinations in the city for the convenience of global audiences and supports them in booking as well as with the customer relationship management process.
According to words as quoted by Issam Kazim, CEO, Dubai Corporation for Tourism and Commerce Marketing (DCTCM), "This B2B Attraction Marketplace will act as a bridge thus leveraging the digital disruption force as faced by the leisure and entertainment industry."
It will also benefit and bridge the rift between Middle Eastern countries as it aims in bridging the gap by joining Dubai based destinations with other main destinations across all 22 middle eastern countries at a more affordable pricing strategy.
Mr Kazim also stated that this platform responds very effectively to the kinds of challenges faced by the online attractions for marketing them to the International audiences. With this objective, he further added that they are hoping as per their Wishlist to overview a stronger engagement, surged up footfall in overall tourists visiting and revisiting country thereby boosting the total revenues in the region.
He also stated a piece of fortunate news to be shared for all attraction forums in the region first to get them enrolled in Priohub website. Out of which small attractive forums will get Dubai Tourism subsidy offering 50 percentage discount offering more than 140 attractions and based on white label solution licence and implementation cost.