Deepbrain AI, a member of Born2Global Centre and a firm that has base in real-time artificial intelligence (AI), have recently unveiled AI backed Studios SaaS solution. This platform or video production tool offers videos with AI humans without requirement for filming in-person or in employment of real-people.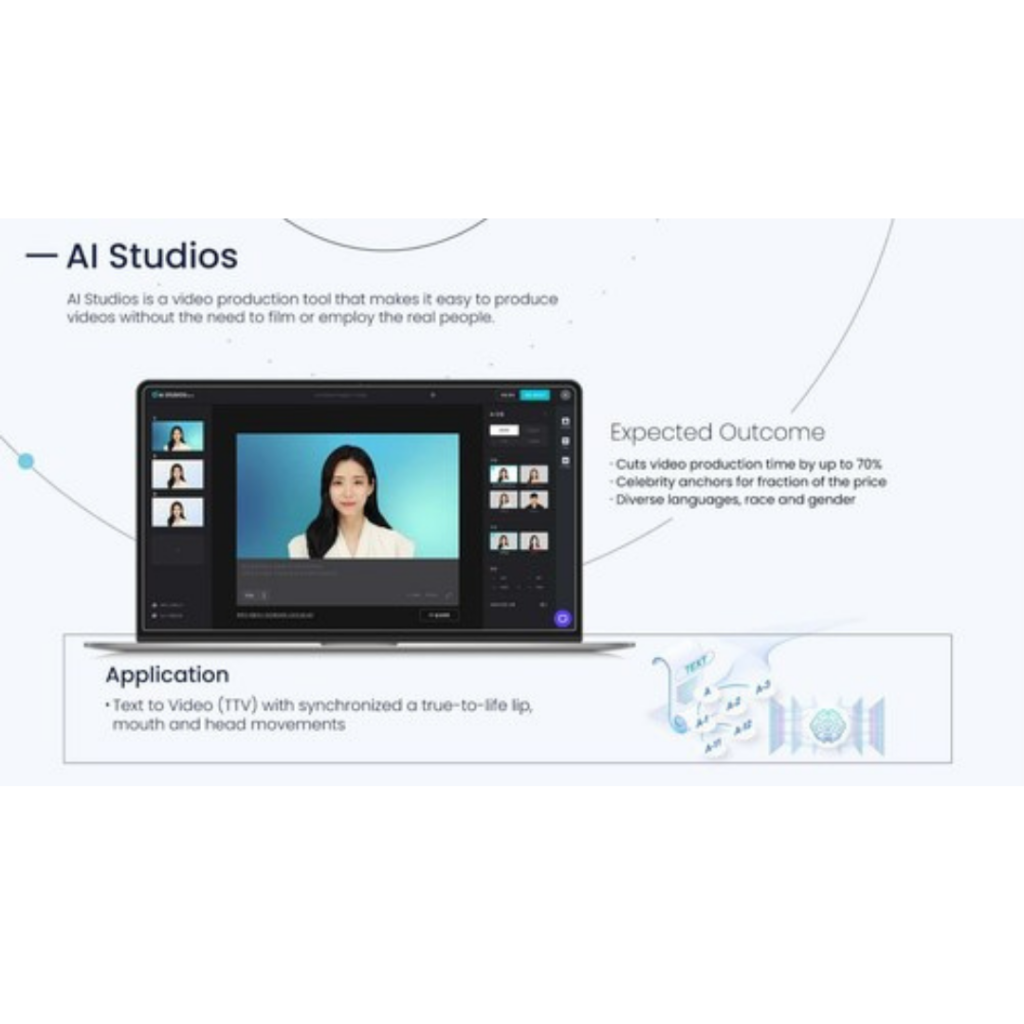 With AI Studios' SaaS model and with a computer, Deepbrain AI has eradicated the excessive budget of video production, including studio fees, lighting, camera, and staff, making production easily accessible and much less expensive.  
For an illustration: – to build an AI model, one simple types in a script, and a chosen AI anchor picks up the natural voice of the subject and uses their body language and gestures that mimic a real presenter.  The firms can pick from a variety of AI model templates. 
The firm announced that the AI Studios permits Individuals, and small to medium size businesses to yield content videos for numerous channels like that of the YouTube, corporate training and news, and client demonstrations, all without expensive equipment or with the necessity for deep expertise.
Statement from Eric Jang, founder and CEO of Deepbrain AI
"Our mission is to make AI more human and to bring the most innovative and cost-efficient solutions to companies of all sizes and to businesses across the globe," said Eric Jang, founder and CEO of Deepbrain AI.  "AI Studios SaaS does just that and customers across some of the most people intensive industries like banking, retail and education, are witnessing the productivity gains of realistic, human-like AI models in their work environments," added Jang. 
Statement from Cho Byung-hyeon, CEO of Commentary House
"As a content producer, AI Studios is very useful," said Cho Byung-hyeon, CEO of Commentary House, a content production company based in Korea. "With AI Studios, I was able to make a video using AI announcer Kim Hyun-Wook, a famous Korean announcer, without hiring, filming or spending valuable time on the editing process. We were extremely satisfied with the result." 
The firm also announced that one of AI Studios' beta client is Sinbong elementary school. The Korean school created an AI Tutor with Deepbrain AI's solution and is using AI Tutors in their classrooms and seeing success first-hand.  
Statement from Mr. Yoon, Sinbong Elementary School Teacher in Seoul, Korea
"We've successfully embraced AI technology in our classrooms with the singular purpose to ensure students learn and thrive," said Mr. Yoon, a Sinbong Elementary School teacher in Seoul, Korea, who with AI Studios, created and used AI Tutors in both his 2nd and 6th grade classrooms. "Our AI Tutors augment my lessons through video synthesis that mimics my teaching delivery as well as lesson reviews from other instructors giving students additional information related to the lesson plan."  
The firm stated out that the AI Studios comes in multiple languages commencing with English, Chinese, Japanese and Korean with plans for additional languages accessible early in 2022. As per the firm's announcement, AI Studios' SaaS budgeting will comprise of three core plans: Starter, Standard and Premium.  The plans include the entire AI Studios solution. The firm will bid a 20% discount plan for yearly subscribers.