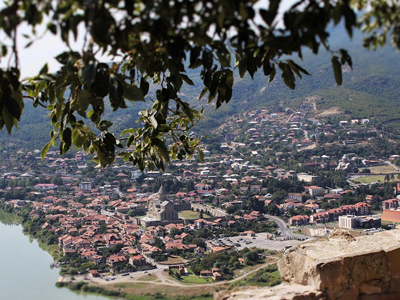 WASHINGTON, June 14, 2018—A few years ago, Niu Plast, a plastics company from Azerbaijan, decided to open a factory in neighboring Georgia. Executives were slightly concerned that getting the plant up and running could be a challenge. However, as it turns out, the process was almost as easy as flipping a switch.
Georgia's National Investment Agency guided Niu Plast through the process: helping arrange meetings with local authorities to address administrative issues and with the electricity distribution company to get connected to the power grid. "They helped us, acting as if opening the factory was their responsibility," said Rauf Guseinov, Niu Plast's chief lawyer.
This hands-on approach is part of the investor aftercare program run by Georgia's National Investment Agency and supported by the World Bank Group. The program was designed to foster more investments in Georgia by reaching out to foreign companies to help identify potential challenges and find solutions. This helped generate $28 million in new investments in Georgia from 2016 to 2017.
Georgia is now considered one of the world's best countries in ease of doing business. In the World Bank Group's Doing Business 2018, the country ranked ninth globally. It is also the fourth easiest place to start a business and the second-best jurisdiction at protecting the rights of minority investors.
These results are the byproduct of Georgia's committed efforts to increase investments over the past decade. The government has reformed the tax system, streamlined customs procedures, and combatted corruption, turning the country into a prime destination for investors.
Under the IFC Georgia Investment Climate Project, the World Bank Group supported the country to improve its investment climate by working with the government to make regulations more efficient and develop investor-friendly policies, including the creation of the investor aftercare program.
"Georgia's impressive progress in improving its business climate has been well reflected in international rankings," said Jan van Bilsen, IFC Regional Manager for the South Caucasus. "However, investors also consider a country's investor protection guarantees and their implementation, so we have worked with the government in these areas to help Georgia achieve its long-term development objectives."
The three-year IFC Georgia Investment Climate Project, which ran from 2013 to 2017, was implemented by the World Bank Group, in partnership with the Austrian Federal Ministry of Finance and BP and its Oil and Gas Co-Venturers.