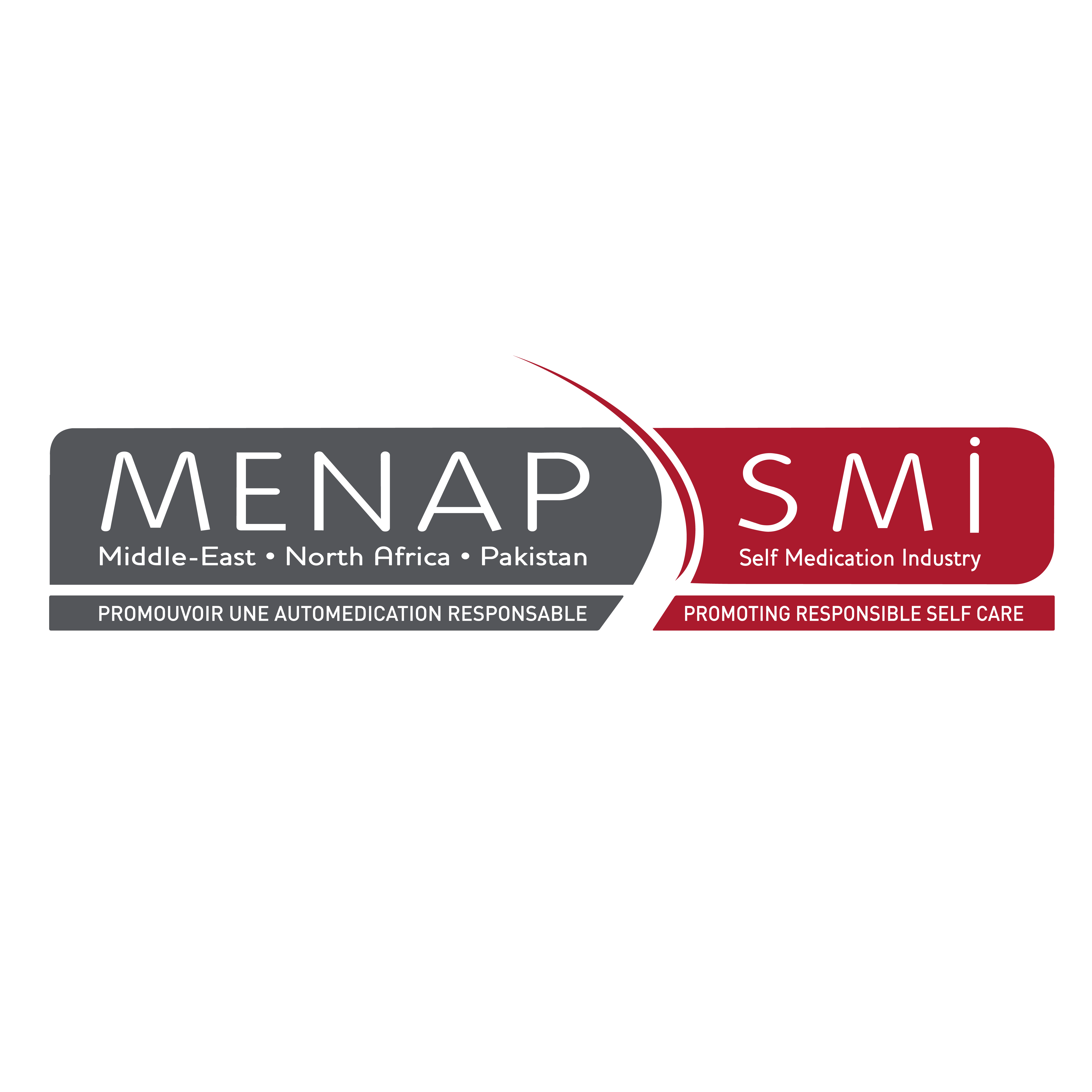 Industry leaders come together to discuss common mental health challenges during the COVID-19 pandemic and the growing need for self-care
11 October 2020; Dubai, United Arab Emirates – In its efforts to promote responsible self-care, MENAP-SMI (Middle East, North Africa, and Pakistan Self Medication Industry) today marked the World Mental Health Day 2020, emphasizing on its importance amidst the challenges created by the pandemic on society.
Board members of the organization engaged into a panel discussion to shed light on the issues being faced in the region by people, and how self-care can help in the process. The panellists included Dr. Ashraf Allam, Chairman of MENAP-SMI and Regional Vice President of Mundipharma Middle East, Turkey and Africa region; Soufia Hannah, Vice Chair and Treasurer at MENAP-SMI, and Regulatory Affairs & Medical Services Director, Middle East, Africa, Turkey, West Asia at Reckitt Benckiser; Ramez Sawiris, Vice-Chair at MENAP-SMI Middle East, and Director of Regulatory Affairs at GlaxoSmithKline Consumer Healthcare; and Micah Naidoo, Vice-Chair for MENAP-SMI Africa, and Head of Africa Zone at Sanofi Consumer Healthcare.
The panel discussion touched on various topics including the common mental health challenges being faced by people during the outbreak of COVID-19 and the importance of self-care; the rise of digital health solutions for better support on mental health; the impact of social media on mental health and the urgency of seeking support at the right time.
"The COVID-19 has triggered a growing need for self-care in areas such as mental health," said Dr. Ashraf Allam. "I would give a great deal of credit to governments and technology companies across the region for how they have responded to these challenges by making solutions such as telemedicine available for patients to stay in touch with their doctors during this difficult period, and get adequate support. We anticipate this inclination to continue growing and hope the authorities can regulate it further as far as e-health is concerned."
On the impact of social media on mental health, Micah Naidoo explained that "it obviously has had a huge benefit especially during the lockdowns with people having to physical distance, allowing us to remain socially connected to friends and family. However, the dark side of social media is the element of fake news which can and does have an adverse impact on individuals and communities through the spread of disinformation that may create panic or negative behaviours, and affects mental health. Given the reliance, many place social media as a source of trusted information, these platforms are should probably be regulated from truth-telling perspective."
"It's important for people to admit that one needs help when it comes to challenges of facing mental health issues. The social stigma is a major obstacle and an important area to address for the communities and industry as whole." Said Soufia Hannah.
On the topic of how front liners can be supported to cope with the physical exhaustion and mental dilemma caused during the pandemic, Ramez Sawaris said "healthcare providers can work towards providing a safer environment to front liners as well as work on boosting their immunity. Most importantly, coming together as a community to appreciate their efforts and recognize them as our heroes can be a great deal in helping them cope with the stress."
When asked on the importance self-care for mental health, Micah Naidoo said that "COVID-19 has given a clear context for why selfcare is vital to the health of entire nations. We can all see how important individual choices are, in contributing not only to positive healthcare outcomes for oneself but also for communities and beyond. Now, the role self-care is at the fore, and is acknowledged by all stakeholders as being something that needs to be empowered by driving changes in regulations, and creating awareness on self-care topics and products that will help individuals make informed choices to drive positive healthcare outcomes for entire healthcare systems."
According to a World Health Organization survey, the COVID-19 pandemic has disrupted critical mental health services in 93% of countries worldwide while the demand for mental health is increasing. The findings underscore the need for more awareness, as such – self-care becomes extremely important. 
Follow MENAP-SMI to stay updated on the latest news and information on self-care.
About MENAP-SMI
MENAP-SMI (Middle East, North Africa, Pakistan Self Medication Industry) is a not-for-profit organization which represents manufacturers of non-prescription medicines, food supplements and self-care medical devices (all also designated as Consumer Health Products), based in the MENAP region. MENAP-SMI is dedicated to promoting better health by the use of consumer health care products where self-care increasingly contributes to better health and more sustainable healthcare systems.