Just have been emerging as a new credit trend recently, online loan has been more popular and favored by Vietnamese users thanks to its much more simple procedures against traditional loans. To meet this increasing needs, Shinhan Bank has worked jointly with Zalo to introduce online loan service with the excellent facilities.
Statistic report in January 2020 of Vietnam Internet Network Information Center (VNNIC) indicated that there have been currently 68.17 million of Internet users in Vietnam, which increase by approximate 6.2 million of users (i.e. 10% growth) from 2019 to January 2020. With this robust increase in internet using, the trend of online transactions, including online loan, is expected to see a huge growth in the coming years. This is the chance for banks, especially, Shinhan Bank to expand its distribution channel of financial products and services to users through digital platform.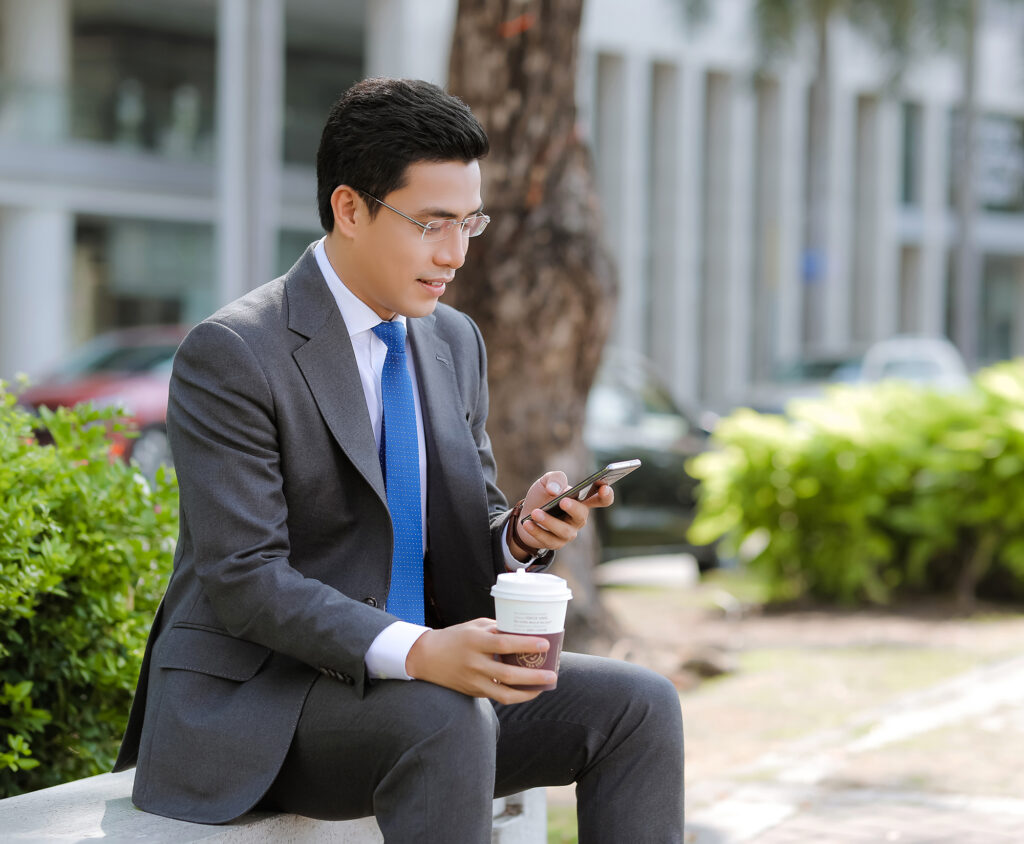 Smart Consumer Online Loan on Zalo Platform
Catching up this trend, Shinhan Bank introduced its smart consumer online loan on Zalo platform. This model enables direct connection between Shinhan Bank and borrowers through Zalo app on their mobile phones and, as a result, customers now can approach the loans they need actively, easily and conveniently.
On the basis of specific requirements set by Shinhan Bank, Zalo will link these to user's information upon loan registration and automatically screen for eligible applications, which will be sent back to Shinhan Bank for processing next intensive reviewing and verification steps. If the applications are qualified, Shinhan Bank staff shall meet with customers on site to collect the applied documents and process the next steps for fast loan disbursement.
With a flexible operation model, online loan offered on Zalo platform creates a close connection between users and Shinhan Bank and offers a smart and efficient loan that saves time for customers. They now can register for the loans they need anytime, anywhere without in-person visiting the bank.
Enjoying excellent facilities of online loan
Recognized as one of the pioneering online loan products in the market, Shinhan Bank's smart consumer loan service offered on Zalo platform brings a lot of excellent facilities to users as followings:
Flexible loan limit
Shinhan Bank's loan packages offered on Zalo platform have flexible loan limits, ranging from VND 10 million to VND 500 million VND. Customers can easily decide on loan amount personalized to their actual financial position and needs with this loan limit band. In addition, customers might choose the loan terms at their discretion, from 12 months to 60 months for effectively manage their loan repayment. Shinhan Bank's loan packages on Zalo platform can meet diversified financial needs that might range from improving residence, buying house appliances to investing in personal educations or other urgent financial needs.
Competitive interest rate
The interest rate from 1%/month (*) applicable to loans offered on Zalo platform by Shinhan Bank is considered fairly competitive interest rate on current market compared loans with similar limits.
Additionally, Shinhan Bank also has the policies to offer preferential interest rates and some privileges during loan application review process for customers who are bank employees or employees working for companies in the priority list set by Shinhan Bank.
(*) Terms and conditions
Simple procedure and fast process
You can do everything with this loan package, from loan registration to loan application update on Zalo platform. Shinhan Bank will totally join in the processes of assessing, approving and supplying the loans to customers. At the application stage, Shinhan Bank staff will collect application on site. Customers can save time for making direct transactions at the bank counter and actively register for loans anytime, anywhere, even at weekend. In the coming time, Shinhan Bank will continue looking for new technology partners for co-operation to develop online loan products, helping customers to access more convenient loan packages and be proactive in planning their personal finance at all times.