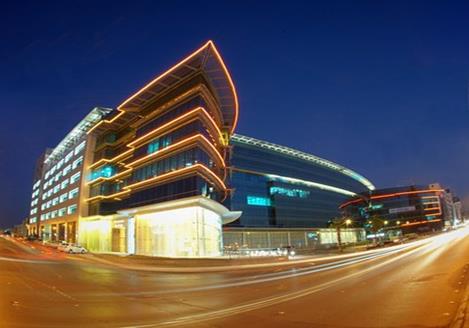 In a bid to finance the local exporters as well as foreign importers, Saudi Arabia is in search to set up an EXIM (Export-Import) credit bank as proposed in December 2017. This is to support the global sales and services of their products. The total net worth of the EXIM (Export-Import) Bank will be worth 30 billion Riyals (Dh29Bn).
In an initiative to bridge the gap in financial services as well to oversee the import-export activities, the Bank will sooner come into existence and is supported by a state governing authority SEDA (Saudi Exports Development Authority).
This announcement was made by the meeting between Seda's secretary-general Saleh Al Sulami, and few of Saudi Arabia's big exporters in the Riyadh Chamber of Commerce held at the start of February.
The key highlights of this meet or discussion chamber were as highlighted: –
Strategize and lay down a roadmap regard futuristic vision for the kingdom's 2030 ambition on improving the overall economy.
Diversification policy and challenges ahead to curb the overdependence of the kingdom's economy on Oil, Natural Gas produce as well as rich yet depleting hydrocarbon reserves.
The strengthening of the economy by optimizing the direct foreign investments as well as developing a trusted infrastructural enclave for mass investors and thereby getting in their trust vested for optimally using it for surging the kingdom's growth.
Thanks to the efforts of government, Public-Private Partnership, SME's (Small-Medium Enterprises) Development, the Kingdom's overall commercial business as well the non-core oil private sectors received a physiological edge over other regions of the Arab league and MENA by receiving bulk orders, both globally as well as domestic. However, the discussion was regarding the sustenance of this growth and not diminishes the trend even during the recession.
The kingdom is also channelizing their best efforts on all 32 projects from various sectors including Energy, Telecomm, Information Technology (IT), Tourism, Travel, Infrastructure core oil and hydrocarbon sector as well other areas to support its vision 2030 objectives.
As per the words quoted by the energy, industry and mineral resources minister Khalid Al Falih, efforts are underway to pave way for the kingdom's first established commercial Export-Import bank an estimated budget of US$8Billion and Dh-29.38bn Saudi Riyals to encourage the exports and imports, curb debts, inflation by pooling in various global foreign direct investments.
According to a recent survey by Purchasing managers' index (PMI), it has been reported that the kingdom has foreseen a considerable growth in new exports as well order management, as well received highest inflow in last five-six months starting September for the quality products and services offered. It also has overall met huge expectations and optimism amongst investors across the region as well as global firms' participation has also seen an enormous surge.