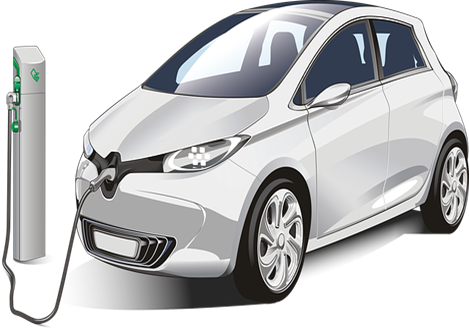 With the active and faster ever-changing world, an emission-free, fully automated and an urban mobilized world is dawning upon us. As the scientific era progresses, and the hydrocarbon resources start getting extinct, need of the hour for renewable, greener, free from emissions, yet a faster-automated means urbanization of all travel means will take place in near future.
Within 2030, the urbanization move will drive the world's population to live in cities that raise queries like
A. Steps/Measures for mobility of individuals from densely populated urban areas.
B. What and how it takes in channelizing a more organized, resource efficient, ecosystem friendly trafficking mobility measures??
The global automotive pioneers BMW group have a definitive solution to these challenging queries. However, they have also stated that amidst the growing demand for the existing automotive, ecosystem friendly electric cars and other such transport systems, biofuel-based transport systems, recyclable waste based eco-friendly transport modules and many such value-based concepts.
BMW-pioneers of the auto world also stated in an auto expo held in Seoul, South Korea, recently that the flexibility, intelligent, innovative, dynamism is key to all success in urbanizing mobility of vehicular modules. These smart, as well as automated and ecosystem friendly modules/concepts also synergize
Location tracking through advanced technology modules based on Google Maps, BMW-I Next feature-based technology application providing all comforts, traction systems powered with AI, google voice-powered reverse parking assist, battery power or recharging sources nearby while on transit amidst many other driving pleasurable modules.
BMW-I Next will also pave way for BMW-X powered electric, semi-electric and biofuel concept-based cars that will fuse various pleasurable modes for the consumers including advanced pyrotechnic accident averting warning system (AJAR), the body mechanics of vehicle that can be made compact as well custom made per consumers, auto controllers to provide extreme free automated driving pleasure during urban mobility, etc.
BMW also is in line to manufacture a whole performance based electric concept cars that would be wholly electric (25 prototypes out of which 12 prototypes) which would be fully electrified and would be a fully playable and plug-in hybrid crossover that would be on global markets by 2020.
BMW-I Next and X-Crossover breed cars are already a hit amongst car enthusiasts globally have now also very happy as BMW have added Mini modular electric and as well Mini crossover cars with the able support of EKAR Motor Corp. under their elite fleet and with an economic strategy. They would strive hard to produce 50-100 Mini vehicles out of which 15 would be added to support Dubai operations.
BMW also has inline production, opened state of the art training centers in Dubai which also will incidentally be one amongst the only three centers to be established in Europe and Asia. It will create many jobs in Dubai and as well as help in creating a skillful pool of talented resources.
Thus, the future looks very bright as we would be back to square one with saving our ecosystem with much brighter renewable energy like electricity and biofuel based innovative concepts for travel.