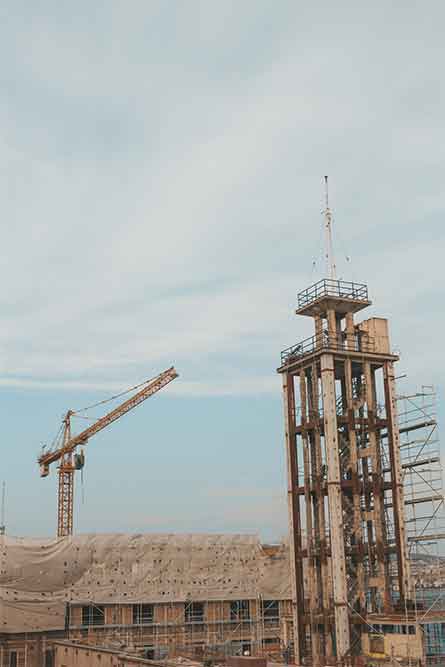 As stated by Washington based lender World Bank, "Despite lower per-capita GDP (Gross Domestic Product), the Economic Growth in Middle East and North America, especially in Egypt and Arabian gulf, is set to be on roll in 2020 on back of economic reforms."
The MENA regions growth as chartered in 2020 is forecasted to reach 3.4 percent, a 1.5 percent surge than in 2019. However, regional growth in 2019 is expected to be 1.6 percent slower than in 2018, because of the global financial-volatility and weaker global economic movements.
The Bank also added that "Although there is an expected marginal swing during 2020 based on ongoing policy reforms to diversify the economy and strengthen the business environment, this modest recovery trend would be insufficient for its bail out in long-standing low growth in per-capita GDP.
To overcome this crisis, Gulf and Egypt have undertaken various reforms like: –
· Lowering fiscal deficits.
· Attracting Investments.
· Introducing 5 percent VAT in three out of 5 Gulf countries.
· Increasing Energy Prices etc.
· $12 billion aid package given to Egypt as provided by the International Monetary Fund. It also includes devaluing the pound in 2017 and raising energy prices.
According to words quoted by Ferid Belhaj, World Bank vice president for the Middle East and North Africa region "There are serious urgency to accept the reforms for improving productivity and encouraging innovation and healthy competition. Thus, they are urging all regions to embrace in these reforms at the earliest as they have observed that those countries who have taken difficult measures to implement policy reforms are the drivers of economic growth in Mena today."
According to Rabah Arezki, World Bank's chief economist for the Mena region and lead author of the report, "MENA countries must be growing at least twice the rates as they currently do."
To offset the oil price fluctuations and to cope up with a lower oil price environment compared to 2014 high's, whilst oil prices topped $100 a barrel, as well amidst all the economic diversification efforts, energy-rich Gulf region need to implement additional reforms or it will perish to impending slowdown crisis.
The news out is not a positive implication as the report forecasts a slow growth of expansion for gulf economies during 2018-2021, then typical high-income country, then the 2011-2014 growth curve when it had a faster growth.
The overall growth curve in Gulf is predicted to reach at much slower rate of 2.1 percent in 2019 and 3.2 percent by 2021, marginally up by 2 percent in 2018. Comparatively in 2017, it saw a 0.2 percent contraction fired by the cut in oil production and lower crude prices.
Bank also added that "Revival of growth is paltry and is a result of indirect policies that implicated reduction in GCC's faith on oil-based revenues. It also added that GCC countries that could afford the Capital expenditure plans have already gone ahead with the nod to adopt it."
Under Vision 2030 transformation initiative, in record 2019 budget, Saudi Arabia, Arab league's largest economy is set to increase its year-on-year capital expenditure by 20 percent to 246 billion Riyals to support in its financial initiatives.
Since 2008, Egypt is set to be one of the fastest growing economies in entire MENA region expected to reach growth rate at 5.5 percent in 2019.
The strong growth of Egypt is spurred by the
· Surge in gas production,
· A resurgence in tourism sector
· Higher government investment spending,
· Narrowing of the fiscal deficits for past two years as a result of rising revenues from VAT and income taxes that have outpaced expenditures and subsidies that have been cut several times.
The Synergy between growth and fiscal reforms is expected to be aided by improvement in overall growth itself as well it will continue in near future. This growth is expected only in case there are no further issues whilst regard the oil production and in case there is drop in crude prices.