Sunday 26th January would be etched in the memories of millions of Basketball fans worldwide as it was yet another tragic day when the Basketball legend and (NBA) league's most famous American professional basketball player 'Kobe Bryant's' life was cut short when the helicopter in which including his daughter Gianna crashed into a hillside in Calabasas, California.
Aged just 41, his untimely death has surely sent a huge shockwave across the world and especially is a huge loss for the entire sporting fraternity. Bryant and his daughter Gianna Maria Onore Bryant (aged 13) demise had now left behind a great void to fill for her spouse "Vanessa Laine Bryant" and her "two other daughters" aged just 17 and 7 years old.
According to Lady Mavericks team director Evelyn Morales stated that "In fact, the legend and his daughter were so keen to take Basketball to new heights and had been expected to be the part of Mamba Sports Academy in Thousand Oaks for a basketball game scheduled for Sunday, wherein Bryant was expected to be the Coach and her daughter to have played the match."
She also added that "his contribution was more than that of the sports as he and his family were completely devoted to the sport to reach to next levels worldwide and did also a lot of funding for the needy and people who wish to learn Basketball. He also was instrumental in setting up women's basketball NBA teams and coach them including that of his daughters."
Let us now have a sneak-peek into Kobe Bryant's 20 plus years illustrious NBA (National Basketball Association's) career with the Los Angeles Lakers. Lakers compete in the NBA's member of the league's Western Conference in the Pacific Division.
Post the Boston Celtics, the Lakers are the second-most successful teams in the history of NBA having won 16 NBA championships.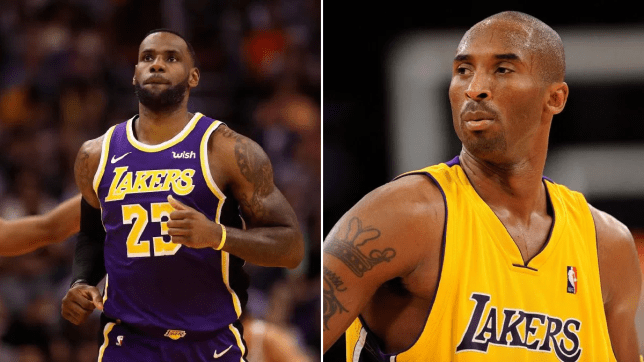 The illustrious career of Kobe Bean Bryant: –
"Kobe Bean Bryant" (August 23, 1978 – January 26, 2020)- was the youngest amongst the three siblings and the only son of former NBA player Joe Bryant and Pamela Cox Bryant and was raised out in Philadelphia. He started playing Basketball at the tender age of 3 years and was one of the youngest capped players in the NBA history ever precisely 18 years, 2 months and 11 days.
He played in the position of "A shooting Guard (SG)"-one of the five traditional reputed positions in the Basketball arena and their prime motive for scoring the bulk of the points for respective teams and as well steal the ball during the defense.
Drafted straight out of Lower Merion High School in Pennsylvania where he was recognized as the topmost coveted high-school basketball player during that time in 1996 where he was declared as an NBA draft and was initially selected by Charlotte Hornets with being the 13th overall pick, and later on, was traded in a bulk auction to his club the Lakers.
He played his entire professional career with the Los Angeles Lakers with whom he won the Five NBA championships. His name and fame shot to an all-time high as he was adjudged an 18-time All-Star, 15-time member of the All-NBA Team, 12-time member of the All-Defensive Team, and the 2008 NBA Most Valuable Player (MVP).
He also possesses a two-time Olympic gold medal for Men's Basketball.
He also has 81 career points close to his prime time and as well as 60 points close at the time of his retirement. He retired during April 2016 as he stated that his "body knew it was time to say goodbye."
LeBron James, another Basketball giant and his closest competitor who has managed to finally overtook him from the No.3 position on the all-time NBA scoring list when he surpassed the earlier feat of Bryant with the 33,643 points, a record possessed by Bryant for more than a decade.
He also featured as A future Hall of Famer, an all-time great and the second-best shooting guard ever and the closest thing to Michael Jordan.
He also has both his jersey numbers 8 and No.24 hanging around the Staples Center Rafters and which will keep the world on their feet in fond remembrance of this legend.
During the year 2012, he was also honored as one of the 35 greatest McDonald's All-Americans.
Who poured in their condolences?
   From the current to former NBA Lakers greats like Kareem Abdul-Jabbar who addressed him as best athlete and shooting star, to USA presidents both former Barrack Obama and current president's Donald Trump, Golf star Tiger Woods, etc had poured in their condolences in form of social media handles to pour in their tributes to this great sporting legend.
As well as the great Cricketing legends like Sachin Tendulkar, Rahul Dravid, Virat Kohli, Brian Lara, Ricky Ponting, athletes like Ussain Bolt etc to name a few have also voiced in their tributes on the legend's tragic death.
Its indeed devastating news and the void left by his untimely demise is very hard to digest. Millions of fans lit candles and also chanted "Bryant! Bryant! And long live legend of The Lakers! In the Staples Center Rafters in fond remembrance of this Basketball legend.