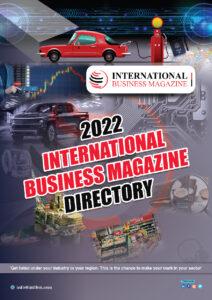 An exclusive directory that would list each company industry-wise and region-wise.
International Business Magazine LLC
International Business Magazine is a UAE-based company with a subscriber base of more than 50,000 that includes investors, C-suite employees, key stakeholders, policymakers and government bureaucrats. We get 42 lakh views annually on our website and an average of 2 lakh visitors every month. We deliver the latest news from the financial world and keenly promote innovative solutions in the industry. 
This is how you will be listed in the directory
"International Business Magazine was set up to cater to the global demand for the latest insights from the business world and promote the emerging trendsetters of the industry. We highlight the current disruptions and keenly forecast the upcoming ones."
The annual directory will be published in the month of December every year.