Filipinos have always had a tenuous relationship with health. The biggest reason for this is, simply put, poverty – many Filipinos do not want to burden their loved ones with the financial stress of dealing with health concerns, or they need to prioritize other things, such as basic necessities. Unfortunately, this means many ignore symptoms of illness, which may lead to serious complications down the road.
In 2021, 23.7% or 26.1 million Filipinos were reported to be poor, and this was primarily due to the effects of the COVID-19 pandemic. Many were caught financially unprepared for lockdowns, or worse, their loved ones catching the virus and needing treatment. Filipinos could no longer ignore even the mildest symptoms out of fear that it may be COVID-19. Health and financial security became the biggest concern, and that led Filipinos to one of the things they used to overlook – insurance.
The Philippines saw an increase in people availing or renewing their insurance premiums during the pandemic. The Insurance Commission (IC) reported a 5.9% growth in total premiums, and this was because Filipinos were becoming more self-conscious about their health and being prepared for the future.
"It is very important to have one, especially at this time. You'll never know when your health is at risk," said one insurance user. "I've personally experienced borrowing money from friends because one of my family members got hospitalized and our savings was not enough."
Many Filipinos are registered to PhilHealth. In fact, the organization reported in 2020 that it had nearly 95 million Filipinos covered by its insurance policies, whether as members or dependents. Unfortunately, that still leaves 15.2 million Filipinos without coverage, and even those who do, admit that they only have PhilHealth because it is an employment benefit.
Still, there is great hope for Filipinos on the horizon. As Filipinos, especially the Gen Z-ers who are joining the workforce, start moving towards securing their future and that of their families, many are looking for an insurance provider that suits their needs, offers products that suit their budget and lifestyle, and are just as committed to protecting what matters most.
Allianz PNB Life is currently the Philippines' fastest-growing insurance company. Since 2019, Allianz has been recognized as the number one insurance brand in the world, and for good reason. As a leading insurance provider, all of Allianz PNB Life's products and services are designed to meet the lifetime financial planning, wealth accumulation, and well-being aspirations of every Filipino family.
The insurance company is also heavily involved in advocacies that greatly impact the society. Allianz scored 92 points out of 100 in the 2021 Dow Jones Sustainability Index due to its efforts in addressing climate change, and are consistently included in Bloomberg's Gender Equality Index because of its policies on social inclusion in the office space.
Its award-winning sustainability campaigns, RideSafe and No Filter, stressed the importance of protecting the environment through lifestyle changes; RideSafe was named 'Best Sustainability Initiatives Philippines 2021' at the International Business Magazine (IBM) Awards, while No Filter bagged silver at the 57th Anvil Awards.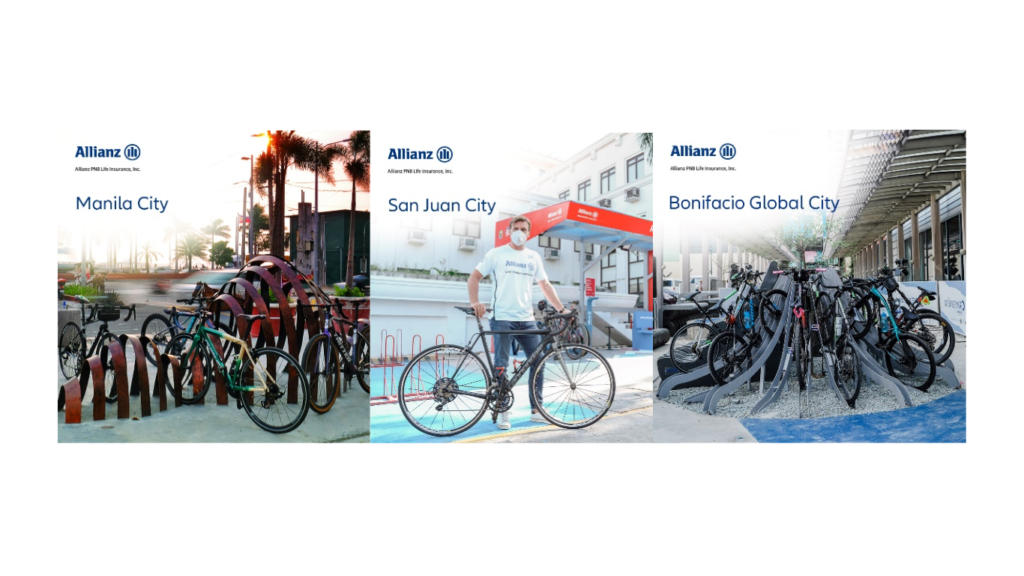 Allianz PNB Life has since launched "Kickoff!", a virtual challenge targeted towards young, amateur Filipino football and futsal players, inviting them to show off their ball mastery skills. It partnered with SOS Children's Villages in helping the victims of Typhoon Odette rebuild their homes, and its newest endeavor, the Allianz Kaagapay financial literacy campaign, is an initiative created with the goal of educating marginalized sectors on money management, income generation and investing in the future.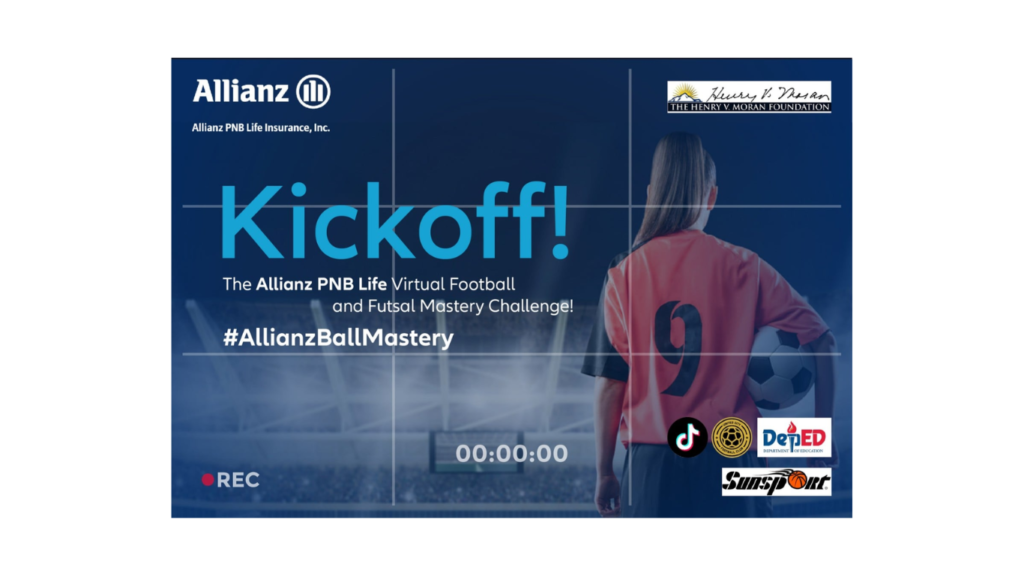 It most recently ranked fourth in the Philippine Insurance Commission's list of top-performing insurance companies.
All these activities and accolades, kicked off and earned within the last year alone, prove Allianz PNB Life's excellence and commitment to bettering the lives of countless Filipinos.
"Our mission at Allianz PNB Life is 'Secure the future'. This is the idea behind every single decision we make," said Allianz PNB Life President and CEO Alexander Grenz. "Everything we have done so far – our sustainability campaigns like RideSafe, partnering with SOS to help Typhoon Odette victims, and even products we have in the works – this was all done with the intention of giving Filipinos confidence in their tomorrow…that their lives, and their futures, are secured by the things Allianz PNB Life does."
This also trickles into the products and services the insurance company offers. Through products such as Allianz Protect, a comprehensive insurance solution that offers regular-pay traditional protection products with a variety of coverages, as well as up-and-coming projects such as Allianz Healthbox and the Allianz Vivy app launch, Allianz PNB Life continues looking for ways to make sure any Filipino, regardless of age, income, or lifestyle, is able to insure themselves.
"We truly believe that every Filipino has a right to a secure future. This is why we create products and services that Filipinos will benefit from, and we also step out of our industry to contribute to advocacies that will bring about a positive impact on society," Grenz shared. "We know that Filipinos need an insurance partner that looks out for them, their interests, and the world they live in, and I think we fit the bill. In the quest to find the right partner in securing their life, we hope they will consider and choose Allianz PNB Life."
This Article was submitted by Allianz PNB Life
Also Read: Allianz PNB Life advocates action towards climate change