The Department of Culture and Tourism – Abu Dhabi (DCT Abu Dhabi) has signed a strategic partnership with Trip.com Group, a leading global travel service provider, in an online ceremony at Arabian Travel Market (ATM 2022).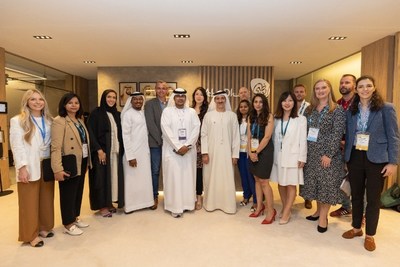 Industry sources stated that this partnership will lure the visitors globally for visiting Abu Dhabi, with the aid of their social and economic initiatives, thus, promoting the UAE capital as a top-tier travel destination in 13 markets across Asia and Europe, comprising India, China, South Korea, Japan, USA, UK, Germany, France, and the Netherlands.  
This partnership also marks the initial time ever DCT Abu Dhabi has tied up with Trip.com Group rather than with its various singular entities, having surging dependable visibility across its five popular trades and consumer global travel platforms.
DCT Abu Dhabi also claimed that they have tied up with Trip.com Group post the overviewing of the fact that in the period of a year, Trip.com group's primary aim is to accomplish 57,000 room nights in Abu Dhabi through marketing on its five portfolio channels. These B2B and B2C subsidiaries include Trip.com, a global travel service provider with an extensive hotel and flight route network; Skyscanner, the world leader in global flight meta-search; Travix, a global OTA operating in 39 nations; Ctrip and MakeMyTrip.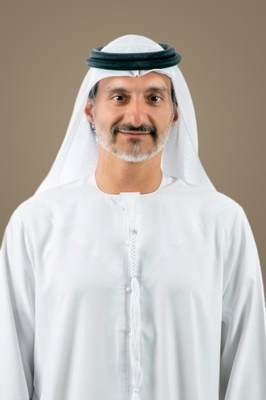 HE Saleh Mohamed Al Geziry, Director General for Tourism at DCT Abu Dhabi stated: "We are very pleased to announce our global agreement with Trip.com Group, a partnership that will share Abu Dhabi's story with international visitors – beginning with the summer season and beyond. Through strategic partnerships such as this and our ever-expanding tourism and culture offering, we are further elevating Abu Dhabi as a top-of-mind destination, providing travellers around the world with diverse, immersive, and enriching experiences to discover on their own pace."
Jane Sun, Chief Executive Officer at Trip.com Group said "We are pleased to announce, that Trip.com Group and the Department of Culture and Tourism – Abu Dhabi continue to strengthen our cooperation through a new strategic partnership. Together, we will launch a series of promotional initiatives to market and develop Abu Dhabi's tourism industry and promote and conserve its rich heritage and culture."
DCT Abu Dhabi also stated that this partnership with Trip.com group will also unveil industry advantages, comprising a talent development program that will witness staff members supported across global offices to expand their professional and industry experience. A second edge that this partnership creates is it will focus on spreading the awareness of Abu Dhabi's sustainable tourism activities.