Global Technology brand, OPPO, has recently displayed that smartphones can have a mix of both stunning design, state of the art hardware, and as claimed by the Oppo it offers a global first in portrait photography and videography capabilities.
Salient Features of the Oppo's Reno7 Pro 5G Series comprise: –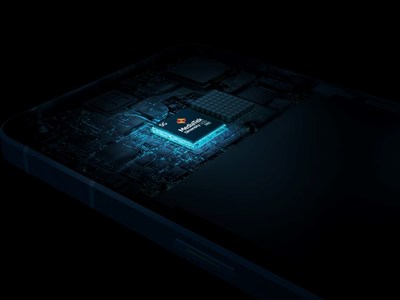 Powered with MediaTek's (MTek) newest 5G SoC, Dimensity 1200 chipset, OPPO's new Reno7 Pro 5G offers users the smoothest experience complete with stunning eye-catching design.
With the Reno7 Pro 5G, users receive agile performance and fast charging (4500mAh battery and 65W SUPERVOOCTM guarantee an extraordinary, long-lasting, and smooth experience) alongside ColorOs12 and an ultimate portrait photography and videography delightful features.
Oppo also added further that for delivering even better 5G Performance the Reno7 Pro 5G features the MediaTek Dimensity 1200-MAX to aid an incredible smartphone experience. Built on a 6nm process, the octa-core SoC includes an ARM Cortex-A78 core that operates at up to 3GHz, delivering ultimate computing power with lower power consumption. With MediaTek's Dimensity 5G Open Resource Architecture brands can enjoy increased flexibility to customize key 5G mobile device features to address different market segments.
Oppo also claims to add an open resource architecture offering the smartphone brands closer-to-metal access to customize features for cameras, displays, graphics, artificial intelligence (AI) processing units (APUs), sensors, and connectivity sub-systems within the Dimensity 1200 chipset.
The variants include 12GB of RAM and 256GB ROM as standard. When used with RAM Expansion technology developed by OPPO, the phone's original 12GB of RAM can be supplemented with a massive 7GB by temporarily allocating ROM, enabling multiple memory-heavy apps to be run simultaneously with less lag.
OPPO Glow design of the Reno series is prominent, and Reno7 Pro 5G comes in two fresh new colors: Startrails Blue and Starlight Black. Additionally to utilizing the exclusive OPPO Glow manufacturing process, Laser Direct Imaging (LDI) technology has been applied to the back case of Reno7 Pro 5G, making it the first time that LDI has been used on the exterior of a smartphone.
The Reno7 Pro 5G features a new ultra-slim design, with 2.5D glass applied to both the front and back of the phone to give it a super sleek and minimal look while avoiding unintended touching of the screen during use. On top of this, the Reno7 Pro 5G remains extremely thin and light, with a thickness of just 7.45mm and a total weight of only about 180g.