Neuraspace, a Portuguese start-up which is developing an advanced system for monitoring and preventing collisions in space, has recently announced the market availability of its product. Reportedly, Neuraspace's advanced space debris monitoring and satellite collision avoidance system is already being tested by some the biggest satellite operators. The product is aimed at Satellite Operators, Insurers, Regulators and Policy Makers.
As per the source, after having raised 2,5 million euro from investors in Portugal, Neuraspace now takes a decisive step forward with the availability of a solution that is already being used by satellite operators which plan to significantly increase the presence of their satellites in space.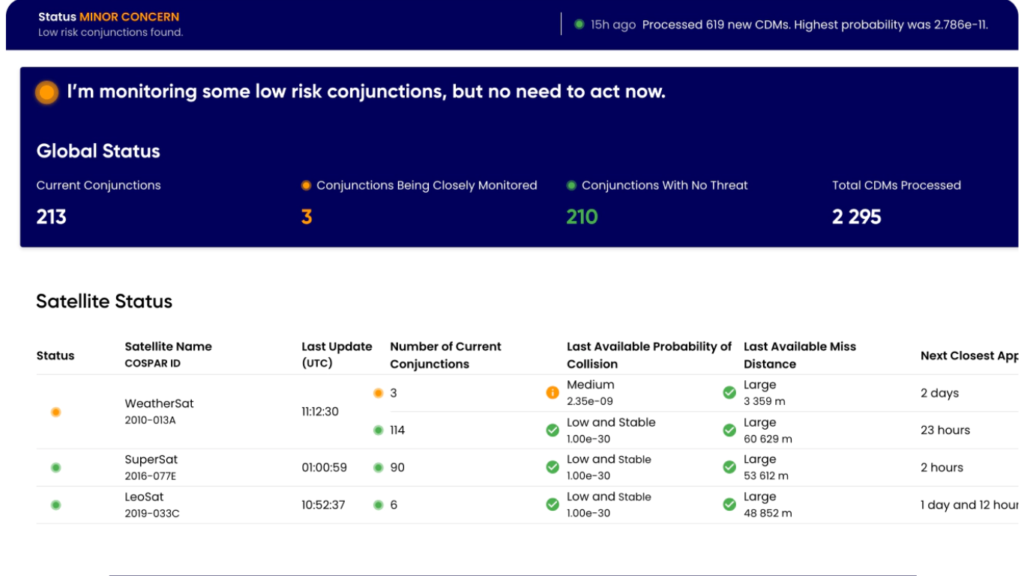 There are currently around 8,000 satellites in orbit. of which only ca. 6,000 are operational. In 2021, 1778 satellites were launched into space. This number will only increase, with space traffic and space debris becoming an obstacle to space technology evolution that becomes inefficient and costly if not addressed. ESA mentions that about 31380 debris objects are currently being regularly tracked, with more than 630 break-ups, explosions, collisions, or anomalous events resulting in fragmentation.
Current solutions for collision probability identification and classification and for avoidance manoeuvre definition rely heavily on manual processes. With the growing number of space objects, both active satellites and debris, the effort that needs to be invested by operators increases exponentially, making operations costly and with an increasing risk of a wrong classification and human error. In addition, an adequate pricing of insurance premiums is increasingly difficult as the assessment of the risk-exposure is complex and subject to many unknowns, making it challenging for insurance providers to adequately address the risk faced by operators.