It was a journey that embarked more than 63 years ago with the promise to serve the housing needs of millions of Egyptians to develop meaningful living experiences for them. Today, Madinet Nasr for Housing & Development (MNHD) has become an inherent part of the real estate development sphere; becoming one of Egypt's leading urban community developers.
THE HISTORY
Founded in 1959 and listed on the Egyptian Exchange in 1996, MNHD has capitalized on a long and successful track record of delivering world-class housing and infrastructure projects to broaden its exposure to various target segments of the Egyptian real estate market. Today, the company holds a land bank of nearly nine million square meters (sqm) anchored in the East Cairo area and with a growing presence in other regions of Egypt. The company has a total of eight active projects across two main developments; Taj City, a 3.5 million sqm mixed-use development in a strategic location in New Cairo on the Ring Road, and only minutes away from East Cairo and Heliopolis , and Sarai a 5.5 million sqm mixed-use development strategically located near Egypt's New Administrative Capital.
Initially established to develop more than 80 million sqm of land in Nasr City, home to more than three million residents, and nearby areas on the outskirts of Cairo to cater to the needs of its citizens, the company was a pioneer in introducing unique development concepts in Madinet Nasr district which was the cornerstone of the company's long track record of successful projects. Among the landmarks MNHD developed and constructed are The Unknown Soldier Memorial, The Military Parade Stand, the 6th of October Panorama, Abbas Elaqqad Street, and Cairo Stadium to name a few.
THE VISION BEHIND IT ALL
The astounding milestones achieved by the company have made MNHD one of the leading developers in Egypt, with a vision that resembles no other, a commitment to build life rather than buildings, creating homes rather than houses, setting a recognizable footprint in every land it develops, prioritizing its clients first and foremost, and a commitment to remain authentic yet with a state-of-the-art flavor that copes with lifestyle updates.
MNHD's strategy is derived from the notion of pursuing growth as the company continues to deliver on its promises of excellence and value. With its restructuring, MNHD has expanded its target audience to capitalize on potential opportunities in the high-end real estate market and its longstanding legacy and knowledge of customers' needs. In 2012, MNHD embarked on its gated-community expansion strategy with the launch of Taj Sultan in Taj City, New Cairo. Conforming to international standards, MNHD has teamed up with leading local and international business partners to ensure the highest levels of quality across its developments.
KEY DEVELOPMENTS
Today, MNHD is in a favorable position with great growth potential to unlock thanks to its strategically located and liability-free undeveloped land bank at Taj City and Sarai.
Taj City: With its strategic location in New Cairo on the Ring Road, and a land bank of 3.5 million square meters, Taj City is a remarkable milestone in MNHD's 63+ years of presence in the Egyptian market. The flagship project infuses the attractive design of residential complexes with best-in-class facilities, shopping concepts, a modern lifestyle, and a spectacular green landscape.
Set to emerge as Cairo's go-to cultural destination, Taj City will host a cultural wheel, an outdoor/indoor exhibition center and regular operatic performances. The master plan of Taj City was developed by DDS & Partners, a renowned Belgian firm. With bespoke interiors and warm textures that mirror Egyptian heritage and shared values, Taj City's master plan reflects MNHD's appreciation for exceptionality.
Sarai: The mixed-use development is nestled directly on Cairo-Suez Road and Al Amal Axis on 5.5 million sqm of land, with a prime location in New Cairo. Employing a new concept of living that believes in personalizing every person's living experience for their own. The project offers a perfect mix of urban to suburban exposure with a wide variety of spaces and units ranging from apartments to S-villas/ Town Houses among others set amidst a sprawling lush green landscape. The master plan of Sarai was developed by the internationally recognized architectural firm Benoy.
THE FASTEST-GROWING REAL ESTATE COMPANY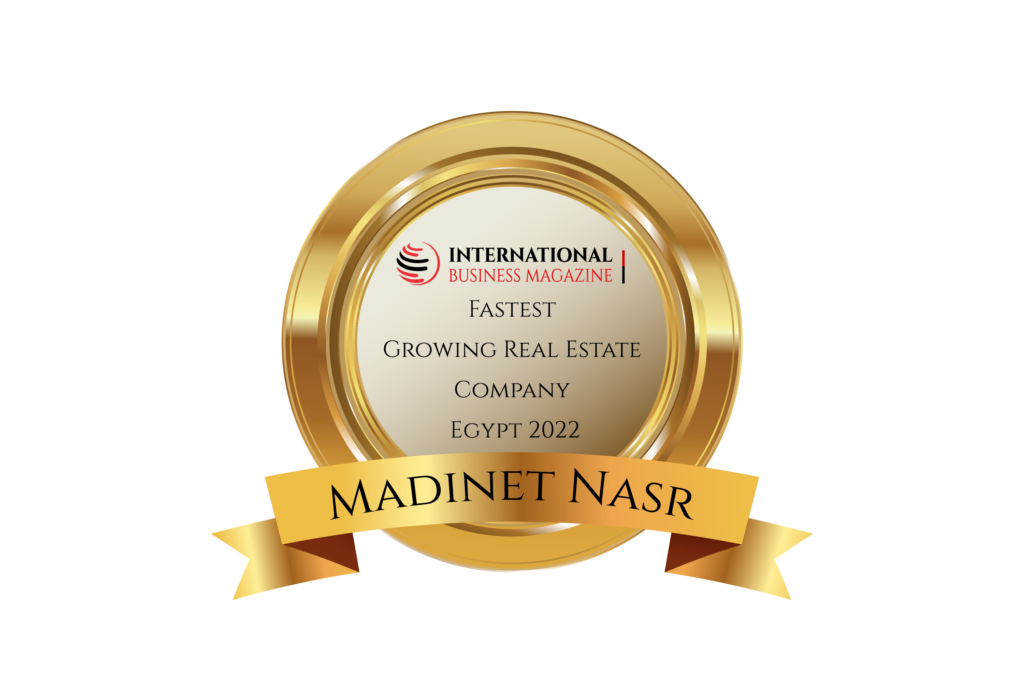 Today, the company continues to cement its leadership as a pioneer in real estate development with fast-paced relentless efforts across its projects, marking it as the Fastest Growing Real Estate Company Egypt 2022 by International Business Magazine. This comes following MNHD's whopping standalone financial results, reflecting the nine-month period ended 30 September 2022. MNHD achieved a record-breaking nine-month gross contracted sales and revenue with net profit more than doubling during the period, along with rapid growth in unit deliveries, as it reported a net profit of EGP 545.0 million on total revenues of EGP 3,001.4 million, as well as a net profit of EGP 308.1 million for the quarter ended 30 September 2022 (Q3 2022), booking a top line of EGP 1,210.7 million. Unit deliveries also nearly doubled in volume year-on-year in 9M 2022 to reach 1,113 units, driven by handovers in Sarai project.
MNHD carried the growth momentum forward and achieved exceptional operational and financial results for the third quarter of the year. The performance – which landed MNHD "Fastest Growing Real Estate Company" – is a testament to the teams' dedication and the robustness of their new growth strategy, which continue to propel them forward.
MNHD is also making great progress in identifying key partnerships that add to our vision of building and delivering sustainable urban communities, most recently of which were the partnership with Asten College to establish an international school in Taj City, MoU with El Hazek Construction and a partnership agreement with DMC to carry out construction projects.
WHAT THE FUTURE BRINGS
Driven by an unwavering commitment to build integrated communities for generations to come, MNHD will continue to capitalize on its long-standing industry expertise with an avant-garde approach to offer the finest, best-in-class developments that serve the desires and needs of Egyptians, with projects that combine state-of-the-art residential complexes, attractive shopping facilities, various lifestyle and cultural offerings including schools, sports clubs, and medical facilities in addition to breathtaking natural landscapes.
Facebook URL: https://www.facebook.com/MadinetNasrForHousingandDevelopment/
Linkedin URL: https://www.linkedin.com/company/mnhd/
Instagram URL: https://instagram.com/mnhd_official?igshid=YmMyMTA2M2Y=
The Article received by Mail from Madinet Nasr for Housing & Development