AVEVA, a world leader in industrial software, has recently announced its portfolio-wide transition to a subscription business model. In the announcement, it offered a hint that for the acceleration of getting access to modern solutions and meeting dynamic business needs, customers can trade-in their existing perpetual licenses for subscriptions spanning any mix of cloud, hybrid, and on-premises solutions across the design-operate-optimize industrial lifecycle.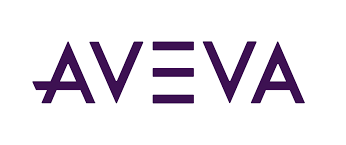 The AVEVA Flex subscription program revolutionizes the way industrial software is purchased and consumed. It can help reduce upfront costs as much as 65%, while enabling flexibility and scalability to respond to changing business needs, industry standards and regulatory requirements.
Industry sources further added that the latest licenses for major engineering and operations solutions in AVEVA's software portfolio are now subscription-only, and the company has set a target to transition 80 percent of customer licenses from perpetual to subscription by 2025.
Saadi Kermani, Vice President of Cloud Platform and Digital Business at AVEVA, stated: "Industrial organizations, taking a hybrid approach to their software architectures, are capitalizing on the increased data insights and functionality that cloud-based solutions provide – without giving up much-needed tools on-premises. A single subscription program that spans edge-to-cloud solutions and from engineering to operations can empower teams to connect and collaborate in new and agile ways."
He added: "As opposed to traditional perpetual software, where ownership creates incentives to use dated and potentially unsupported software over time, AVEVA Flex instead ensures you are always on your software's latest, most capable version—and you always know what your software costs are."
Michala Mulvad-Thiim, senior project manager of European Energy said: "Our vision is to be a major global force in driving the green energy transition. To achieve that requires innovative approaches. AVEVA Flex subscription removes the barriers to innovation and will be instrumental to our success."
Industry sources further affirmed that European Energy utilizes AVEVA Unified Engineering in the cloud to enable a scalable, secure engineering workflow across their global footprint to empower their latest Power-to-X projects.
Power-to-X technology produces green e-methanol based on renewable wind, solar, and bio-waste energy sources. As projects ramp up around the world, a flexible software subscription model allows tighter control and alignment between technology investment and business requirements.
Some articles on AVEVA that may interest you:
AVEVA appoints Caspar Herzberg as CEO
AVEVA announces complete acquisition by Schneider Electric
AVEVA-KENT partnership to power digital acceleration across Energy Arena