Lesha Bank LLC (Public) (the "Lesha Bank" or the "Bank") announces the purchase of a minority stake in Starlink W.L.L ("the company") a leading provider of ICT, managed services and retailer of technology products as part of its private equity strategy to expand its footprint in Qatar.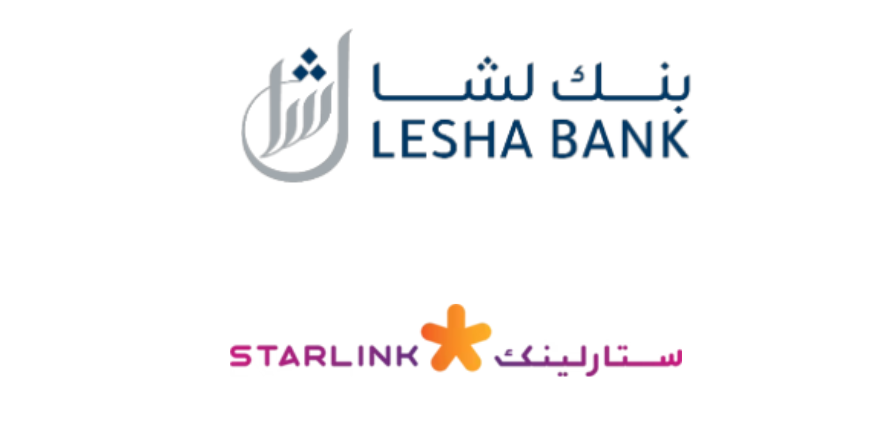 Industry sources added that Lesha Bank has purchased 27.5% stake in Starlink, marking its first deal in 2023 and an exciting addition to the Bank's Shari'a-compliant private equity portfolio. Launched in 2006, Starlink, is a leading retailer of the latest technology products, mobile, gadgets, and accessories.
The company has also successfully created its mark in the ICT services sector in Qatar and other regions of GCC. Starlink W.L.L has an omnichannel presence spanning across 19 retail outlets in Qatar, an online platform as well as a variety of other supporting channels that provide outsource-managed services in multiple areas such as: IT, installations, maintenance and contact centers.
Abdulrahman Totonji, Lesha Bank's CEO commented: "This investment marks another landmark for Lesha Bank and a step towards increasing the Bank's private equity offerings. Starlink, with its market presence as a leading retailer of technology products, mobiles and ICT services presents a unique opportunity for local investors. As we look to explore other industries, this acquisition is in line with our investment strategy to access diverse opportunities in the local market, in an innovative and potentially promising industry. We look forward to working with Starlink's stakeholders and we believe that the company has great potential for growth."
Suhaib AlMabrouk, Lesha Bank's Head of Private Equity and Corporate Banking added: "We are delighted to add Starlink to our growing private equity portfolio. Starlink has a strong focus on client experience and has built a valued business over the years. I am confident in Starlink's potential and prospects and pleased that we will be their partner on this journey."
Industry sources further added that the latest deal further boosts Lesha Bank's presence in the local private equity market. It also comes after recent purchases made in the consumer goods, technology & household electronics sectors reaffirming the Bank's investment strategy to diversify its exposure.
More on banks:
UAE Central Bank launches paperless Direct Debit Marketplace
SCCI, Emirates Development Bank collaborate for financial solutions
Zenus Bank and Visa partnership launches for Visa Infinite Debit Card