The Human Resource or HR department in an organization is a very crucial department. It is the key to a company's success. An HR is responsible for onboarding effective, efficient, and deserving candidates to the company. Above all, the employees of a company are the core sources who execute company's goal and have influence over its clients and generate revenue. Therefore, an HR is the key person responsible for the core assets to a company's success.
The roles and duties an HR has to go through are very challenging. Like any other troublesome task, an HR has to go through a lot of miscellanies. The Covid-19 pandemic turned out to be a nightmare for the HR department. Moreover, each year the challenge rises as the HR has to bring more efficient employees than the last time. Businesses all over the world are now aware that in order to draw in and retain workers, they need a specific and relevant purpose for the upcoming year. In today's extremely competitive market, managing and retaining employees is one of the most important HR roles. Employee expectations are changing along with the workforce, with demands for improved interpersonal interactions and increased job satisfaction. These factors have identified themselves as the top HR challenges that executives and company owners need to be aware of in 2023.
Let us see some of the top challenges HR professionals are facing in 2023:
Attracting Quality Talent
It has always been a challenge for the HR team to hunt for suitable talents for their company. 2023 talent acquisition seems to be the highest priority for the HR team. Either there are loads of good talent, which makes it an arduous task for the HR to select the befitting candidate, or there is a dearth of good talent for a job role. However, the current global talent crisis is making it difficult for the HR team to recruit qualified and suitable candidates to fill a vacancy. According to a recent survey of HR executives ranking conducted in the U.S., hiring and talent retention remains the highest challenge with nearly 47% of respondents. Pandemic could be the reason why many of the employees had to leave companies as per employers' orders. It was during this time that the companies also had to face 'Great Resignation'.
To hire the right candidate for a position, HR executives must develop more effective talent assessment tools and cut the percentage of unwanted candidates. Skills evaluation and methods of remote interviewing could be used to speed up the process of accurate hiring. Moreover, candidates today are well prepared with some of the common interview questions; Be it introducing themselves or answering questions that are related to their study pursued, past experiences or questions related to the upcoming roles. Today, an HR needs to come up with innovative ways to test the skills and true competencies of a candidate.
Win back the employees
After putting down so much effort to select the right candidate for a particular role, no company will try to lose its quantifiable asset. Many situations may rise where employees willingly resign from their position. It could be due to their personal issues or decisions or it could be related to their dissatisfaction with the tenure they were hired for. If latter is the reason, then people are less willing to stay back in an unfulfilling job. Here, it becomes more demanding for the HR people to retain the employee rather than hiring a new one. According to a 2022-2023 SHRM State of the Workplace report, for 30% of HR professionals, retention became a bigger challenge. Retaining the existing dependable employee will be more fruitful than recruiting a new one. HR people need to play some stratagems to win back deserving employees. Companies must show their consideration and acknowledgement of the experiences and value propositions of their employees. Businesses must demonstrate how they promote enduring principles and a distinct sense of purpose.
Flexible working conditions could be another factor in hiring or retaining employees. Employees want options of hybrid or remote work. They can even switch jobs due to these factors. According to a recent Gartner research, 75% employees need more flexible options than these. Experts also predict that hybrid working would be a successful one in 2023. Since the pandemic, workers have preferred to work from their own comfortable remote locations. According to a survey conducted by Nasscom and Indeed, for 66% of respondents, working remotely improved employee satisfaction.
Hybrid working differs from organisation to organisation. To some it means, employees should come a couple of days of a week to work and rest they can do work from home (WFH). Some companies also offer WFH due to certain unavoidable situations of the employees. Other businesses may only need in-person meetings once every three months. The goal of hybrid arrangements is to combine the finest elements of both. Therefore, HR people must consider a flexible working environment as well.
Re-evaluating staff value proposition
With rising competition, employee expectations are also rising. Moreover, changes in the work culture due to the pandemic and other social issues is also increasing employee expectations. In addition to the competitive compensation, robust benefits, and opportunities for growth and development, employees increasingly demand for a holistic value proposition that includes job advancement, skill development, inclusion, belonging, fairness, trust, authenticity, purpose, a supportive culture, and wellness. Employee standards place a strong emphasis on belonging. In a recent Randstad poll, more than half (54%) of the participants said they would quit their jobs if they didn't feel like they belonged there, and 42% said they would turn down a job offer if the employer's values didn't match their own.
As company HR, you must first shift from addressing employee's value proposition (EVP) to a human-centred value proposition. This treats employees as humans and not workers which they feel satisfying. This year, it seems many of the progressive organizations are doing so. Secondly, you can attract significant talent and increase employee engagement when you make an investment in providing a solid EVP. For instance, if applicants find an EVP appealing, your company can cut the compensation premium by 50% and expand its labour market reach by 50%. Organizations can decrease annual employee turnover by just under 70% and increase new hire commitment by nearly 30% by successfully deploying their EVP.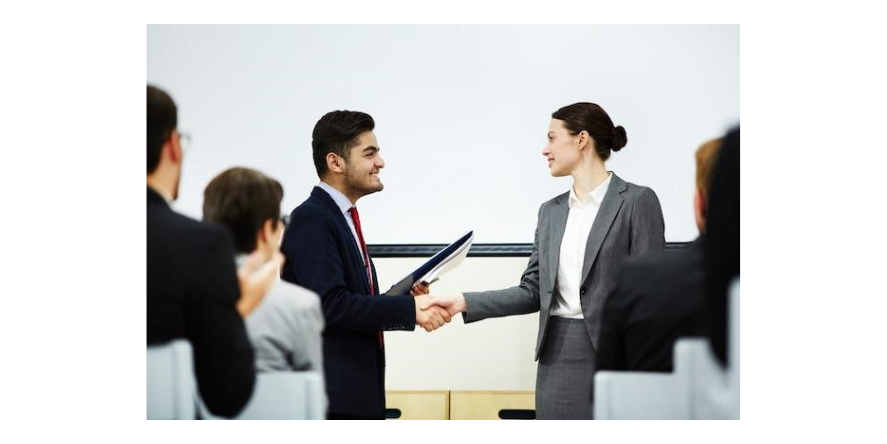 Prioritizing employee wellbeing
Due to the fast-paced working culture, employees remain stressed most of the time. According to the Workforce Institute at UKG, 46% of middle managers intend to leave their positions in the upcoming year as a result of stress at work.
Handsome packages cannot always solve the issues of stress or unhappiness. Companies need to consider employee well-being and this year they must contemplate all the factors that could lead to better employee welfare. In 2023, employee wellbeing will be a major factor that nearly every employee will look out for after such a pandemic. Companies are required to spend a sum of money on enhancing employee wellbeing and making sure they are resilient and self-assured in the face of new possibilities and challenges. Not only that, the work culture or the environment of the company should be built up in such a way that it attracts employees and hence benefits their mental well-being. Also, an HR will need to control employee morale, exhibit transparency, and consistently earn back the confidence of those who are uneasy about their jobs. Moreover, flexible working conditions, as mentioned above, can also lead to employee well-being. HR professionals or the managers should maintain the diversity and inclusion in the work culture for long-term benefits.
The development of a holistic well-being culture is now a part of employee well-being, which has progressed beyond physical well-being. Employee well-being now broadly means their physical/mental, career, financial, social, community, emotional and purpose-driven well-being too.
Making accountability
Making accountability means companies should make their employees accountable for their actions, decisions, and results. They should try to re-engage their workforce which means having a conversation with employees on their performances. A company should try to set monthly objectives and deadlines to keep employees motivated to complete tasks on time. These enable team members to understand their part in advancing the company's goals and adapt their work goals as necessary to stay on track with those goals. Accountability motivates the employee and hence results in increased productivity. Talking about productivity, another factor to be considered is maintaining an adequate relationship between a manager and his employees. Fostering relationships with the managers and bosses could help employees receive advice and support, as well as details on potential growth possibilities, resulting in employee motivation. Furthermore, through talent mobility and skill building, the company can provide more accountability to its employees. A company can offer existing employees to move to new roles or departments within the company. This will not only give value and motivation to the employees but will also impulse them to stay back in the company.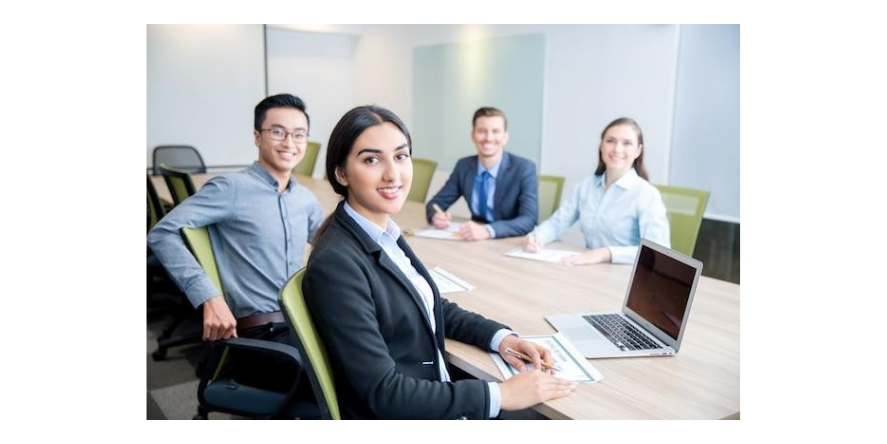 Conclusion
Recruiting, retaining, engaging and motivating employees are immense tasks that HR professionals go through every year. Moreover, in 2023 the burden will be more due to a shortage of talent. HR professionals should be prepared in knowing deeply about their new hires or re-evaluating the needs of the existing ones and help them grow. Managers should not burden their team members with new projects every time. They should leave some plan for the coming year as we don't know what may or may not happen and how we should respond to that.
Blog by Tasleem Majumder