Airstack, the AI-powered web3 developer platform, announced that it increased its pre-seed financing to USD 7 mln on the strength of its natural language cross-blockchain developer APIs that help developers build composable web3 applications.
The "pre-seed-plus" financing brings the total raised by one-year-old Airstack to USD 7 million. The new round was led by Superscrypt with participation from Cypher Capital, Hashed Emergent, NGC, Primal Capital, UOB Venture, Signum Capital, Artichoke Capital, WW Ventures, Kyber Ventures, Perridon Ventures, WestWave Capital, Acacia, ODA Capital, Lecca Ventures, Coinswitch Ventures, David Choi, Allen Day, and Eddie Lou.
Airstack debuted its developer platform in April 2023 at ETH Tokyo and already has more than 200 developers including several in the Middle East building with Airstack. 15 percent of all developers at ETH Lisbon on May 12-14 built with Airstack. Projects building with Airstack include marketing engines, CRM tools, ad platforms, Defi portfolio optimizers, decentralized social apps, messaging apps, and token-gated membership solutions.
Airstack offers a number of benefits over previous generation web3 data API providers: Airstack uniquely enables developers to query, combine, and integrate on-chain, off-chain, cross-chain, and cross-dapp data into their apps in a single query and API response. Prior to Airstack, developers would have to run multiple API-calls from various data sources, blockchains, dapps, and off-chain sources (like IPFS), requiring them to invest heavily in storing and analyzing the data in backend databases. This was an impediment to app developers who had to invest valuable resources on fetching and combining on-chain data rather than focusing on their own app development. With Airstack developers get instant access to all the data they need in a single query/response and can serve it up directly to end-users without requiring expensive infrastructure.
Airstack's industry-first AI engine enables complex natural language searching across blockchains and projects. On Airstack users can write complex questions in English such as: Show all NFTs and tokens held by Vitalik.eth on Ethereum and Polygon, along with resized NFT images. Get all holders of BAYC, the price they paid for their tokens, and their ENS and Farcaster and Lens usernames.
Show all members of OrangeDAO on Polygon and their ENS and all of their web3 social accounts. Get all holders of MATIC token who hold a minimum of 10,000 MATRIC, their token balances, and their ENS and Lens and Farcaster
The Airstack AI magically translates the natural language inputs into executable GraphQL, enabling anyone to query blockchain data without writing any code.
Airstack has found that 85 percent of all its users start with an AI query, even amongst the savviest developers.
Airstack is the industry's only solution that enables developers to simultaneously query and combine data across the major Ethereum-based identity and social platforms, including ENS, Farcaster, Lens, and NFT projects. Previously developers had to choose a web3 social ecosystem to play in; with Airstack they can work interoperably across them all.
Airstack fully indexes all historical Etheruem, Polygon, OpenSea, Blur, Rarible, ENS, Farcaster, and Lens transactions and new transactions within seconds. Additional blockchains and dapps are being added rapidly based on developer demand. An API is also provided for developers to add their data to Airstack.
Airstack's CEO Jason Goldberg said of the new developments: "Developers consistently tell us that they are able to build more, faster, better with Airstack than ever before. We're saving them time and money and helping them easily integrate with the web3 ecosystem. Our message to developers is clear: focus on your apps, we'll deliver the web3 ecosystem integrations you need most. We're thankful for our new investors' enthusiasm and support for our mission."
Superscrypt's Jacob Ko said: "We found that Airstack provides developers with a range of capabilities that make it easier and quicker to build, as evidenced by the activity at ETHTokyo and ETHLisbon. Airstack will help usher in a new generation of data-aware and interoperable blockchain applications and we're excited to support them on their mission."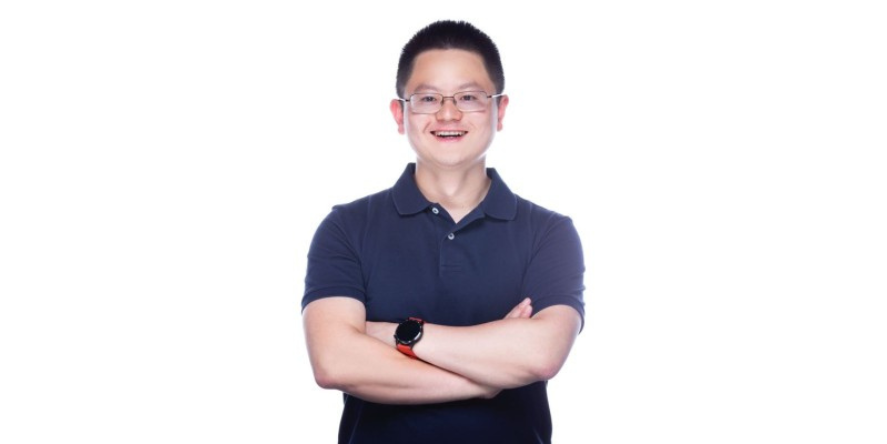 Bill Qian, Chairman of Cypher Capital said: "I am thrilled that we can be a part of the Airstack journey and witness first hand their remarkable growth in the web3 developer platform space. Airstack's ability to empower developers with natural language cross-blockchain APIs and seamless integration capabilities is truly groundbreaking. Their innovative approach not only saves valuable time and resources for developers but also opens up endless possibilities for building composable web3 applications. Airstack's success to date is a testament to their exceptional vision and the confidence of a strong investor consortium. We are proud to be a part of their journey towards shaping the future of blockchain technology."
Airstack coupled the announcements with the release of the latest version of its "Jam" social app built on Farcaster and Ethereum, powered by Airstack's APIs. The new Jam includes profiles and groups based on users' web3 collectibles. With Jam, users are able to view all members owning any NFT collection on Ethereum and Polygon and add some or all of them to their social feeds. Jam is available at jam.so on iOS and Android.
Airstack previously raised USD 3.8M of the pre-seed in Q3 2022 from several funds and individuals including Fenbushi Capital, Builder Capital, Warburg Serres, Westwave Capital, Tensai Capital, WW Ventures, Delta Blockchain, NGC, Resolute Ventures, Vectr, Glock Ventures, Lecca Ventures, Polygon, and Coinswitch Ventures. The new pre-seed-plus comes at a higher valuation.
Press release received on mail
More on seed-funding:
Burger Index Raises USD 1.3M Seed Funding to Expand into the GCC
CENOA raises USD7 Mln in Seed Funding led by Quiet Capital and Underscore VC