The Investment Promotion Agency Qatar (IPA Qatar) announced the signing of new Memorandums of Understanding (MoUs) with two international companies, Siemens and Emerson, recently on the sidelines of the Qatar Economic Forum, Powered by Bloomberg. The new partnerships will play a role in facilitating the establishment of a centre of excellence in Lusail City, adding significant value to Qatar's talent ecosystem and leadership in technological and software design.
Cementing Qatar's global profile as a thriving and supportive global business hub, IPA Qatar remains committed to expanding its strategic collaborations with international companies, further enabling them to deepen their footprint in Qatar, access lucrative opportunities across diverse sectors, and drive economic diversification.
IPA Qatar's partnership with Siemens establishes the foundation for collaboration in the development of sustainable infrastructure projects in Qatar, leveraging Siemens' expertise in infrastructure, industry and mobility. The collaboration aims to strengthen cooperation in key sectors, such as vertical farming, smart cities, and transportation. According to the agreement, Siemens is committed to fostering local talent and plans to increase its workforce to exceed 300 full time employees. This will facilitate knowledge transfer and create new opportunities, contributing to the growth and development of Qatar's workforce.
The MoU with Emerson will accelerate the expansion of automation technology and industrial software excellence in Qatar. IPA Qatar will support Emerson in its development of a Centre of Excellence in Lusail City, which will serve as a central hub for fostering innovation, sharing technology best practices, and nurturing local talent in key industry sectors, such as energy utilisation.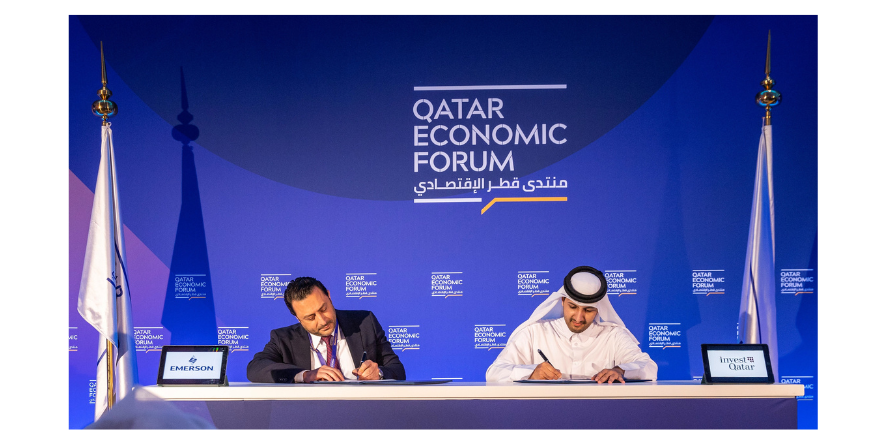 The new agreements were signed on the sidelines of the 3rd edition of the Qatar Economic Forum, Powered by Bloomberg. The esteemed signatories included Sheikh Ali Alwaleed Al-Thani, CEO of IPA Qatar; Matthias Rebellius, Member of the Managing Board of Siemens AG and the CEO Smart Infrastructure; and Walid Samara, Vice President of Emerson for the Northern Region – MEA. Other notable attendees included Helmut von Struve, CEO of Siemens in the Middle East and UAE; Hakan Ozdemir, CEO of Siemens in Qatar; and Mazen Ghannam, Emerson's QatarEnergy Global Strategic Account Director.
Commenting on the signing, Sheikh Ali Alwaleed Al-Thani, CEO, IPA Qatar, said: "The new strategic partnerships with Siemens and Emerson are a significant step forward for IPA Qatar in achieving our mission to attract foreign direct investment and promote economic growth in Qatar. By collaborating with global leaders in technology, finance and innovation, we can create new opportunities for our local businesses and help them compete on a global scale. We are confident that these partnerships will lead to mutually beneficial outcomes and look forward to working closely with our new partners to drive sustainable economic development in Qatar."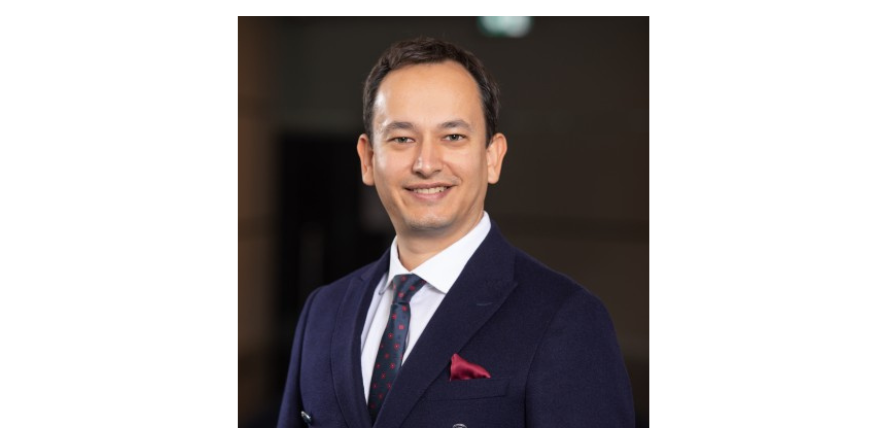 Hakan Ozdemir, CEO of Siemens in Qatar, said: "We are happy to collaborate with IPA Qatar and embark on this partnership, as it signifies our strong commitment to collaboration and contributing to the digital transformation in Qatar. Together, we will contribute to Qatar's position as a leading business location for the technology sector in the region, by leveraging our expertise and working closely with local partners. Our aim is to make significant advancements in digitalisation, sustainability, and alternative energy solutions, creating a brighter and more sustainable future for Qatar through this collaboration."
Walid Samara, Vice President and General Manager of Emerson for the Northern Region, said: "We are excited to partner with IPA Qatar in supporting the development of a vibrant Qatar Economy. Over the years, Emerson, as a leading automation technology and industrial software provider, has supported Qatar's hydrocarbon industry and its position as a leading LNG producer and exporter in the world market. The development of our Centre of Excellence will unlock opportunities for industry collaboration in innovation, local talent development and the sharing of technology best practices."
This year, the Qatar Economic Forum 2023 brought together global leaders, policymakers and investors to discuss key issues related to economic growth and sustainable development. Sheikh Ali Alwaleed Al-Thani, CEO of IPA Qatar, participated in a breakout session on "Emerging Markets: An Uneven Recovery and Future Growth Story". The panel discussion delved into the latest development of emerging market strategies, opportunities for foreign investors, and the role of Small and Medium Businesses (SMBs) in driving innovation and economic growth across emerging markets. The discussion also highlighted the investment opportunities in Qatar and how the country has strengthened its global profile as a leader in innovation and entrepreneurship.
Press Release received on email