Digital banking is a system that started in the past years and continues to grow today, a revolutionary touchstone in the way people manage their finances. Today, where technology is so adapted to daily life, they are platforms that people use to control and manage their financial situations and exchange money via smartphones or smart devices. Thanks to the convenience and wide access network it offers, it has millions of users and its usage rate is increasing day by day.
The Kingdom Bank is a leading financial institution with its strong stance and superior performance in bringing financial services to digital platforms. For years, it has aimed to provide a secure and international service quality to its customers and shapes your financial transactions by offering a reliable partnership for individuals and businesses.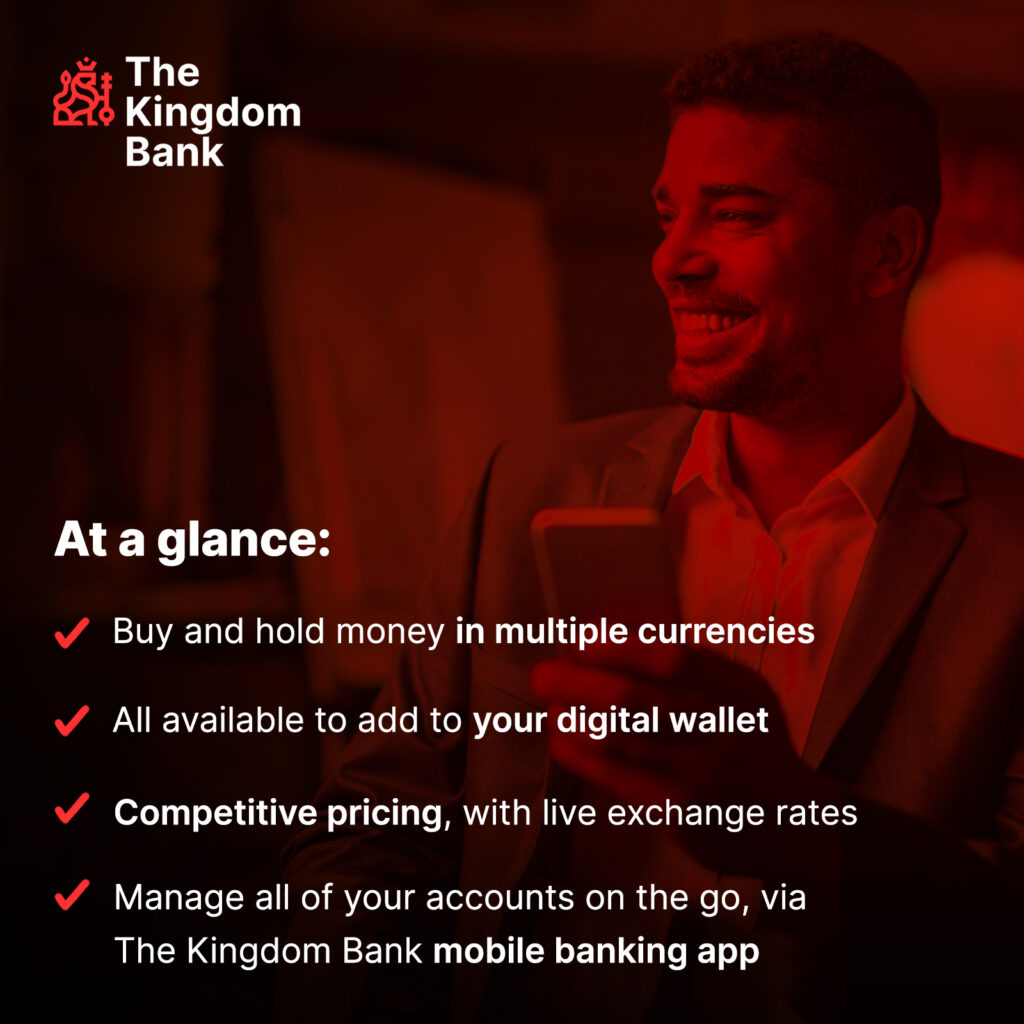 The Kingdom Bank digital banking systems offer users the opportunity to manage all their financial transactions, from tracking daily transactions to transferring money and even paying bills through a single system. At the same time, thanks to the cooperation with MetaTrader 5, Forex Trading is available to its users. With its experienced broker team, it offers advantageous offers to all account holders, especially corporate users, and allows them to improve their financial situation with the most profitable investments.
Banking from Anywhere
Digital banking is a system that emerged with the aim of improving and facilitating the banking experience of users and enabling them to perform various transactions through a single account. The Kingdom Bank is a platform that allows users to monitor account transactions, make money transfers, pay bills or make smart investments with interest. Thanks to its authentication and password protocols, it offers users a secure and strong banking experience wherever they are. It offers free and fast transfer to those who want to make simultaneous money transfers or make international money transactions.
Since its inception, The Kingdom Bank has placed its customers at the center of its success, and has continued to develop personalized solutions to meet the financial needs of each of its customers. Thanks to this customer-oriented approach, it has gained loyal users and an advanced security network. It has ensured the security of customers' accounts in international transactions and offered the opportunity to transfer money all over the world. With the option to create private and corporate accounts in banking, it offers an account opening process suitable for the customer or business profile. It provides users with the opportunity to make transactions not only over a single currency, but also in various currency currencies. In this way, it is safely and frequently preferred by businesses that make international payments and money transfers.
The rise of digital banking today has not only empowered The Kingdom Bank users to have control over their financial situation, but also enabled them to make financial payments, make corporate payments, and transfer money between accounts on a single platform. Private account holders of The Kingdom Bank can make payments such as bills or donations through a single application, and even control all the money in and out of their accounts.
In addition to this, corporate account holders can also perform corporate payment and money delivery transactions with The Kingdom Bank's innovative solutions, and have great convenience, especially when using different currencies in international payment and money transaction transactions.
In addition to the standard exchange, users can also manage cryptocurrencies through The Kingdom Bank accounts. In the use of digital assets, they have the advantages offered only to users in ordering transactions and buying and selling shares. Keeping up with this change today, as digital banking continues to evolve, The Kingdom Bank continues to be one of the shining stars of the Fin-Tech sector by continuing to produce innovative solutions and create opportunities in line with consumer needs and demands.
Scan and Pay with The Kingdom Bank
Continuing to launch the innovative services it has developed since the day it was founded, The Kingdom Bank offered its users the Scan & Pay feature as the latest innovation. According to this feature, users will now be able to pay via QR code without the need for any card or password. In fact, under this innovation lies contactless payment, which has been widely preferred in daily life in recent years. Known after the Covid-19 and became one of the most common payment methods since then, contactless payment is now both safe and fast with Scan & Pay.
In the Scan & Pay payment transaction that users will make through The Kingdom Bank application, the payment will be made instantly by scanning the QR code specially provided to each user, on the pos device at the cash register. Scan & Pay is designed to create a faster, safer and contactless payment system by eliminating the need for physical cash or cards, is now available with the assurance of The Kingdom Bank.
Milestones
The Kingdom Bank continues to receive awards from international financial institutions and finance magazines. In addition to having the "Fastest Growing Bank" award for 2023, it was also recently awarded "The Most Secure Digital Bank". It can be said that the awards it receives will be a guide on the road map of the company.
It is also possible to see The Kingdom Bank booth in finance fairs held all over the world. You can follow the activities of The Kingdom Bank, waiting for its visitors with its experienced team and informing its visitors about the world of finance and digital banking, on platforms such as LinkedIn and you can have the opportunity to meet the team face to face.
Heard It From The Founder
Although The Kingdom Bank is a new institution, it is a company that is growing day by day and multiplying its customers. Its founder is Nebil Serkan Zubari. Mr. Zubari is a well-known financial expert in the financial world, having previously held senior positions at DigiCorp GmbH and also having experience at IBAN SWISS AG. Mr. Zubari is also an entrepreneur, benefiting from his knowledge and experience in the world of technology and finance in his journey to found The Kingdom Bank, aiming to provide users with advanced systems and requirements. His expert experience in the financial industry encompasses him in banking, Fin-Tech solutions, trade transactions, digital asset management and digital payment systems. Thanks to its reputation and experience in the industry, it has been successfully managing The Kingdom Bank since its inception.