Novartis, a focused, innovative medicines company, and the Emirates Oncology Society (EOS) announced recently the launch of their partnership for United for Breast Cancer – A Commitment for Excellence and Innovation.
Industry sources added that the pioneering partnership aims to transform the landscape of breast cancer care (BCE) in the UAE and generate local data to enhance the treatment and care of breast cancer patients across the emirates.
Breast cancer is the most common cancer in the world and in the Gulf, with the average age of diagnosis in the UAE being around 10 years younger than in Western countries. Patients often lack a good understanding of their risk factors which can lead to delayed diagnosis and treatment. Complex and rapidly evolving treatment models can also lead to complicated decision-making patterns and a need for more local data generation.
United for Breast Cancer – A Commitment for Excellence and Innovation, aims to address these pressing challenges through three key pillars. First, awareness of breast cancer and early diagnosis by empowering patients to go for regular screenings, enhance communication with healthcare providers, and expand their understanding of the disease.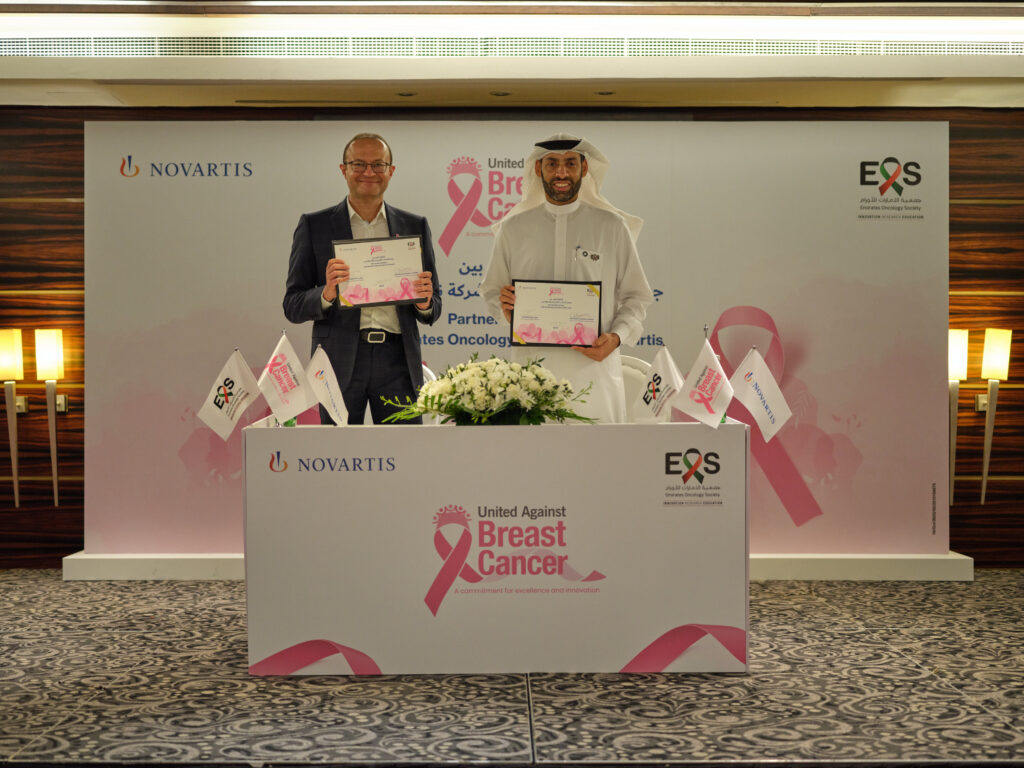 Industry sources also added further that secondly, this partnership will focus on providing scientific educational platforms for healthcare providers. This will involve defining standards of care and treatment goals, disseminating the latest advancements in the treatment landscape, and encouraging the adoption of innovative treatment solutions.  Finally, the third pillar emphasizes the importance of research and data in understanding and addressing breast cancer.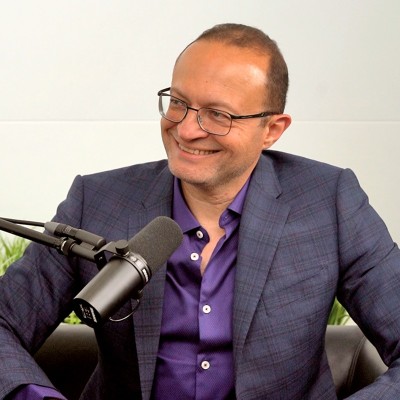 Mohamed Ezz Eldin, Head of Gulf Countries at Novartis, stated Novartis is proud to join hands with the Emirates Oncology Society in this ambitious initiative. "We are committed to transforming the standard of care for breast cancer patients and this is one area where significant advancements are possible."
Mr. Eldin further stated "Through this partnership, we aim to not only provide innovative treatment solutions but also foster a deeper understanding of the disease's complexities in the Gulf region. Our shared vision is to leave no patient behind and to drive progress in breast cancer care."
Doctor Jihen Toumi, Head of Medical Affairs for Innovative Medicines at Novartis Gulf, added that breast cancer presents unique challenges in the Gulf. "This partnership is about providing healthcare providers with the latest tools and advancing research to fill critical data gaps. We believe that with this partnership, we will see tangible improvements in the breast cancer care landscape, offering hope to those who need it most."
Joy Khoury, Head of Communications and Patient Engagement at Novartis GCC emphasized the importance of raising awareness and supporting patients in improving breast cancer outcomes. "This partnership is a welcome step forward in our efforts to create a more informed and supported patient community, and empower patients with knowledge that will make a difference in their lives."
To launch the initiative, an exclusive ceremony was held at the Raffles Hotel in Dubai on Saturday, 28 October, where the parties signed a letter of partnership committing to working together until October 2024.
Speaking at the ceremony, Professor Humaid Al-Shamsi, President of The Emirates Oncology Society, stated, "This partnership marks a significant step forward in our commitment to transforming breast cancer care in the UAE and beyond. Breast cancer is a significant health concern, and we are determined to improve early diagnosis, treatment outcomes, and the overall patient experience."
Professor Humaid Al-Shamsi further stated "By working together with Novartis, we aim to empower patients with knowledge, enhance healthcare providers' capabilities, and create a robust foundation of data to guide our efforts. We believe this collaboration will lead to a brighter future for all patients affected by breast cancer."
Press Release received on Mail