Ripple and Onafriq, previously MFS Africa, announced recently that they are partnering to facilitate digital asset-enabled cross-border payments between Africa and several new markets, including the Gulf Cooperation Council (GCC), the UK and Australia.
Onafriq is utilising Ripple Payments, Ripple's crypto-enabled payments technology, to open up three new payments corridors between Africa and the rest of the world. Customers of PayAngel in the UK, Pyypl in the GCC, and Zazi Transfer in Australia are now able to make speedy and cost-effective remittance and business payments to recipients in 27 countries across Onafriq's pan-African network.
Using Ripple's crypto technology, Onafriq is eliminating the traditional problems associated with cross-border payments such as lengthy transfer times, unreliability and excessive cost. In this way the partnership is bringing faster, more efficient, and cost-effective international money transfers to Africa, and is set to accelerate financial inclusion across the continent.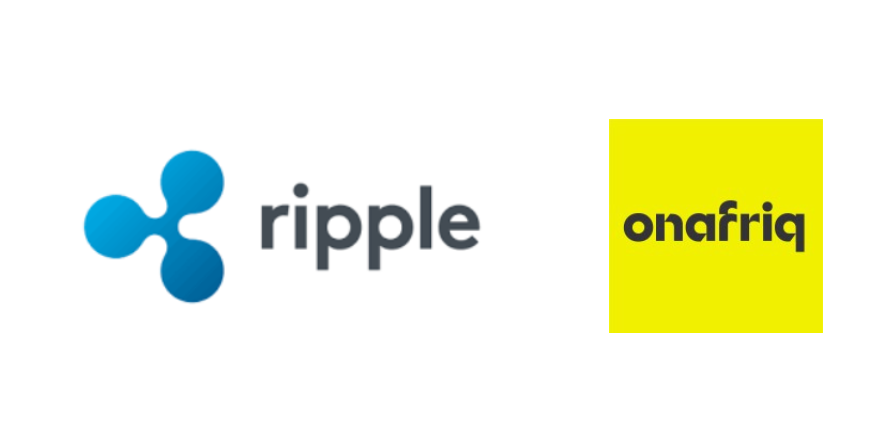 "For a number of years, Ripple has supported crypto-enabled, cross-border payments to individuals and businesses, and we are particularly excited to expand the reach of our solution into Africa thanks to our Onfriq partnership," said Aaron Sears, SVP, Global Customer Success at Ripple. "Connecting our partners PayAngel, Pyppl and Zazi Transfer with Onafriq over Ripple Payments will bring the benefits of faster and more cost-effective cross-border payments to individuals seeking to send money into Africa from around the globe."
Onafriq has the largest mobile money movement footprint across Africa at a time when mobile money is a significant driver of financial inclusion and has revolutionized access to financial services across the continent. ​​The fintech's payment hub connects over 500 million mobile wallets across 40 African countries, and operates across more than 1300 payment corridors on the continent, underpinning regional payment interoperability and seamless cross-border payments.
The announcement is being made as Dare Okoudjou, Founder & CEO of Onafriq, is set to appear at Swell Global 2023, the seventh edition of Ripple's annual customer conference, which this year takes place in Dubai.
Dare Okoudjou, Founder & CEO at Onafriq, said: "Our mission is to make borders matter less when it comes to payment within, to, and from Africa. We are advancing this mission through our partnership with Ripple, which is already enabling new types of connections with fintechs such as PayAngel, Pyppl and Zazi Transfer. These connections are set to enable fast, secure and low-cost remittances at scale between Africa and the rest of the world, and represent a bold first step for our crypto strategy to leverage blockchain technologies to amplify our impact on people and businesses on the continent."
Best known for its flagship payments products, Ripple was the first company to address the multi-trillion dollar pain points in cross-border payments by utilizing blockchain and cryptocurrency. The company focused on solving the hardest problems – such as building blockchain-enabled payments infrastructure from the ground up – before expanding its product offerings to address new areas such as liquidity management and tokenization, including Central Bank Digital Currencies (CBDCs). Today, Ripple serves hundreds of customers in over 55 countries and 6 continents with payout capabilities in more than 70 markets.
Jones Amegbor, CEO at PayAngel, said: "Our partnership with Ripple and Onafriq aims to address the long-standing challenges associated with cross-border remittances into Africa. By leveraging Ripple's blockchain technology, our innovative payment platform and Onafriq's extensive reach across Africa, the collaboration aims to unlock new possibilities for economic growth and financial inclusion."
Antti Arponen, CEO at Pyypl, said: "The success of the GCC in drawing in people from all over the world to live and work here has made it a hub for remittance payments. So we are really pleased that our ever-increasing number of customers seeking to send money to Africa will greatly benefit from our new connection with Onafriq, which will allow them to send remittances quickly and cost-effectively to the continent. "
Hidayat Olanrewaju, CEO at Zazi Transfer, said: "With the global remittance market continuing to expand, it is increasingly important to look at ways to enhance the speed and efficiency of cross-border transactions. Traditional remittance channels often suffer from high fees, lengthy settlement times, and limited accessibility, which can hold back individuals relying on these transfers. By utilising Ripple's blockchain technology, our partnership with Onafriq aims to address these pain points and streamline remittances between Australia and Africa."