Dubai's Media One Hotel welcomes two exceptional individuals who are set to elevate the hotel's guest experiences and its marketing efforts. Jan Majerski, the newly appointed Hotel Operations Manager, brings extensive hospitality experience, while Iman Syami, Head of Marketing and Communications, is a dynamic marketing professional.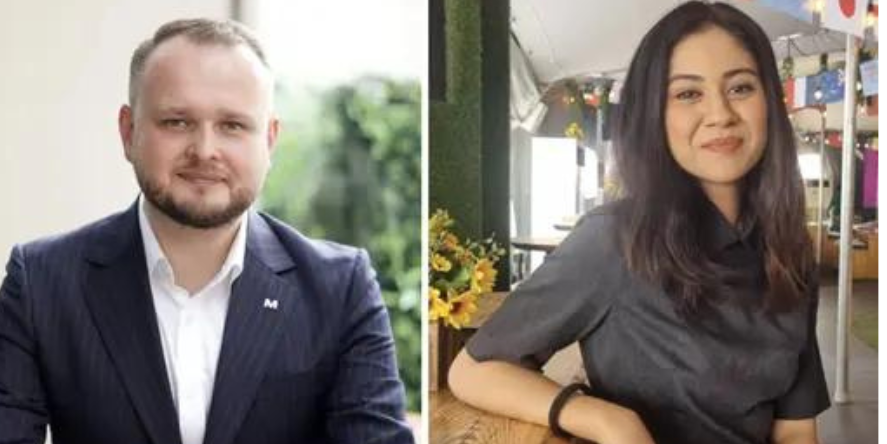 Industry sources added that with a diverse range of regional and international experiences in hospitality under his belt, Jan Majerski became the newly appointed Hotel Operations Manager at the reputable Media One Hotel in Dubai. From his early career aspirations to his impressive journey in the industry, Jan's background is marked by his dedication to excellence.
Industry sources further added that Jan initiated his career in hospitality management at the National Louis University in Poland, where he completed a bachelor's degree in Hotel Management and a master's degree in business administration. They also added further that his rapid ascent in the industry saw him progress from housekeeping to the role of Front Office Supervisor at renowned hotels, including the Hyatt Regency in Birmingham and the Hyatt Andaz in London.
Now, as the Hotel Operations Manager at Media One Hotel, Jan oversees the hotel's daily activities, ensuring every guest leaves highly impressed and ready to plan their next visit. He is also responsible for the property's financial performance, seeking opportunities to drive revenues across various areas, from F&B and nightlife to hospitality and lifestyle experiences.
Iman Syami, a dynamic marketing professional, brings a wealth of experience in the hospitality industry, with a career spanning back to 2013. Gaining extensive experience in marketing roles within the hospitality industry, Iman comes from a humble start in Malaysia to now overseeing all marketing activities at Media One and its on-site restaurants and event spaces.
Industry sources added that one of Iman's most notable first positions was as the Cluster E-commerce and Digital Marketing Executive for Park Regis Hotels from 2016 to 2018. During her tenure, she learned to successfully implement digital marketing strategies, resulting in increased brand visibility and revenue growth. After a two-year stint, she accepted the role of PR & Marketing Manager for Gulf Court Hotel Business Bay from 2018 to 2021. In this role, she spearheaded various public relations and marketing campaigns, achieving heightened brand awareness and positive media coverage, further enhancing the hotel's reputation.
Industry sources added that Iman's onboarding at Media One Hotel marks a new chapter where she will be heading up the marketing department, where she manages a team of four and overlooks all the marketing activities for the hotel, four F&B venues, and the venue's first multi-purpose event space, P7 Arena.
Iman's innovative spirit and ambition will be invaluable as she leads the marketing department at Media One Hotel. She is dedicated to reviving the hotel's brand and enhancing its reputation through unique and quirky marketing campaigns that make Media One stand out in the competitive market.
The addition of Jan Majerski and Iman Syami to the Media One Hotel team signals an exciting new chapter for the hotel, with their combined expertise in operations and marketing. Their dedication to excellence will undoubtedly contribute to the hotel's continued success.