During the 19th Huawei Global Analyst Summit, Huawei held a forum titled "Dive into Industrial Digitalization, Creating New Value Together" to address the challenges of digital transformation faced by different industries, such as mining, electric power, port, and highway. Huawei discussed how to innovate ICT infrastructure and integrate digital technologies with industry scenarios, and work with partners to create value for customers and build a prosperous ecosystem.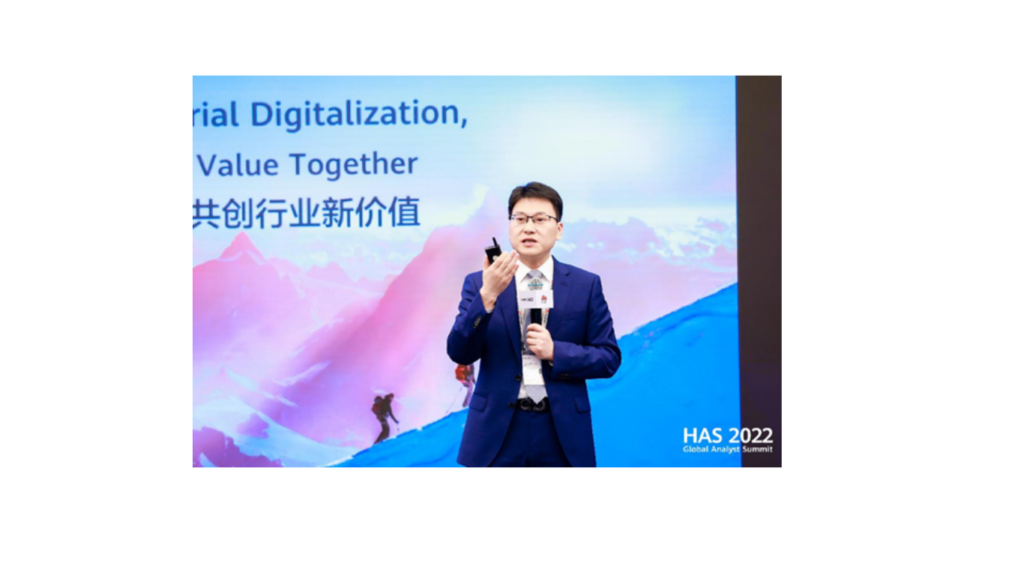 Chen Banghua, Vice President of Huawei Enterprise Business Group, delivered a keynote speech, saying, "Huawei has set up integrated teams to dive into industries and seek technologies for industries, provide ICT products that adapt to scenarios, and converge a wide range of technologies to develop product portfolios and solutions to facilitate digital transformation in industries."
Industries have entered a new stage of diving into digitalization, which requires digital infrastructure to be highly secure, reliable, and deterministic with efficient data flow and computing. To further facilitate digital transformation of industries and understand customers' business requirements, Huawei continues to launch new scenario-specific products and solutions through technological innovation.
At the Analyst Summit, Huawei shared its industry practices for digital transformation, such as the Mine Team, Electric Power Digitalization Team, Customs & Port Team, and Smart Road Team. Huawei collaborated with partners to dive into the industries faster and more efficiently, focusing on industrial scenarios to facilitate customers' digital transformation and achieve win-win results.