Forex trading used to be a necessity for large-scale businesses, especially in the international exchange sphere. In modern times, however, it has expanded to allow individuals to trade currencies as a means to potentially optimize returns on their investments.
If you have been considering entering the foreign exchange market, you are already aware of its unpredictable economic climate. Therefore, it may be challenging for you to choose the safest possible trading method given how unstable, constantly changing, and dependent on outside factors it is.
Of course, this does not in any way imply that the security of your capital will be 100% guaranteed as there is always a risk that you could suffer losses. Still, regulated brokers such as LegacyFX, have ways to help you increase the likelihood of having a secure and convenient trading experience.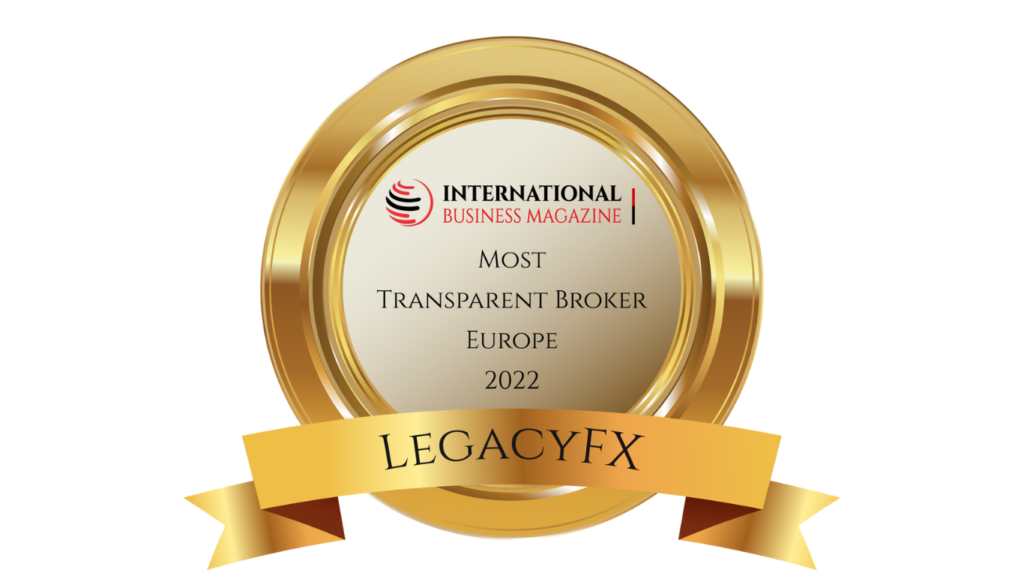 One way LegacyFX accomplishes this is by providing extensive educational resources, such as glossaries, e-books, videos, and various forex courses. Such third-party educational resources cover various subjects, such as market analysis, fundamental or sophisticated technical analysis, and capital management.
All our educational resources are particularly helpful to beginner traders looking for ways to optimize their trading skills, by providing a proper forex education. As financial markets are everchanging, numerous sources believe learning about forex and trading can greatly help you when trading. This is because it can help you understand and expand your knowledge about this complex field and thereby minimize your losses, as you will have a better comprehension of its intricacies.
As there is constantly new information to learn, it is, therefore, advisable to spend a significant amount of time educating yourself and it should be a continuous process rather than a one-time effort.
Without knowing about the financial market, you as a trader may not be able to minimize failure and optimize the performance of your trades. For instance, if you lack forex education, you might never know all the difficulties associated with investing in foreign currency. In other words, the likelihood of trading errors could be decreased by thoroughly understanding the cross, major, or exotic pairs.
Another way in which LegacyFX attempts to contribute to a convenient trading environment for you as a trader is through technological excellence, offered by independent third-party providers.
Our state-of-the-art trading platform, provided by Meta Trader 5 (MT5), saves you time whilst trading, as it takes less than a second to place a buy or sell order. Another plus is that this trading platform has built in-technical indicators and graphical tools, which could help you formulate trading strategies accordingly based on past patterns and anticipated future moves.
With our MT5 platform, you can select from Web, Desktop, Android, or iOS options, each of which have their own unique advantages. For instance, you can use the Web Platform to trade forex or CFDs on any browser and operating system, as you only need an internet connection to have it running. The MT5 Desktop Platform, on the other hand, does not require an internet connection to operate and provides multi-asset trading, trading opportunities, and technical analyses. Finally, the Mobile versions of the platform allow you to stay informed of market trends and trade from anywhere via a smartphone.
Through our MT5 platform, additional features are also offered by other third-party providers like Autochartist. In terms of trade execution analytics for currencies, stocks, futures, etc., Autochartist has become a world leader. Through the Autochartist MT5 plugin, you can access market analysis, pricing rates, financial information, updates, and detailed charts, all of which could support you in making wise investment choices. As Autochartist recognizes important patterns for you, this feature helps save time in finding trading trends.
You could also use charts offered by our TradingView channel– a financial trading social platform for investors. Investors can use this charting platform to find opportunities in the global markets, on popular assets, and trending instruments. Our analysts review the markets extensively and create appealing charts for our subscribers to help them better understand various financial topics. This platform also allows traders, analysts, and market experts to interact through chat and comment based means. Utilizing this social platform has aided many novice investors by providing another means to understand asset prices or examine price trends.
The availability of different trading accounts is another way you might be able to trade with LegacyFX practically and effectively. Our accounts are divided into standard, bronze, silver, gold, platinum, premium, and VIP categories based on one's initial deposit amount. The minimum initial deposit amounts for each account type range from $500 to $50,000. This wide range of deposit amounts allows traders of all investment sizes to participate in the forex market with us.
More advanced offerings are given as you advance in account levels. For instance, Bronze level accounts require a minimum first deposit of $1,000 and provide all features of the Standard level account along with access to our AutoChartist plugin tool and 3 risk free trades. Gold accounts with a minimum first deposit of $5,000 gives one 5 protected trades, access to trading psychology materials, and premium signals. Premium accounts require a minimum first time deposit of at least $25,000 yet provide clients with a direct line to our Dealing Room, and advanced mentoring sessions with our representatives. Finally, the VIP level accounts require at least $50,000 deposit and is completely customizable to one's desires and requirements. Despite all these lucrative offerings, one must nevertheless remember that all features offered through our various account types are only for educational and informative purposes. Nothing offered is intended to be direct financial advice or a call-to-action from our end.
Now that we have gone over some of the features LegacyFX offers its clientele to help improve their trading experience, let us show specifically how it is all beneficial. Let us say you are considering trading stocks on CFDs. To do so you would need to first deposit a minimum of $3,000. This would establish your account as a Silver account type. This account level allows you to trade stocks, as typically these types of instruments are riskier and require more capital to invest in. However, this account type also provides you with trading psychology information, as well as basic analysis and mentoring capabilities. Once you have strengthened your understanding of the financial world and trading, you can then choose to trade top stocks from companies such as Nokia, Adidas, Apple, or other major equities. Even though this type of trading is typically time-consuming, through us and our MT5 platform, you can complete trades quickly. Through our tools and educational resources, such as news updates, charts, and stock analyses of the companies you wish to trade on, you can also track your assets and make timely decisions on your stock trades.
Although the forex market is regarded as risky to trade because it is influenced by numerous external factors, LegacyFX, as a licensed broker, could be able to help you experience a safer and more convenient trading experience. You could use our learning materials and our branded MT5 platform, provided by an independent third party, to accomplish that. Additionally, based on your preferences and available financial resources, with us, you could choose to open the right account among different trading accounts.
Create an account with LegacyFX if you need to learn more about trading.
Blog Article by Legacy FX