With the announcement of the agreement, US based geospatial analytics leader Ursa Space will provide analytic services to US headquartered EOS Data Analytics (EOSDA) in support of missions in Ukraine. The unique service built atop Ursa's services and EOSDA's capabilities will enable the delivery of critical insights over the country. Satellite intelligence and insights have proven critical in delivering support to Ukraine for safety, security and rebuilding efforts.
Ursa Space's platform orchestrates satellite imagery and analytic services at scale, to rapidly deliver to customers insights when needed. EOSDA, with geospatial analysts based in Ukraine, has created a feature-rich analytics infrastructure service atop their crop monitoring capability that supports Public Sector and commercial businesses globally.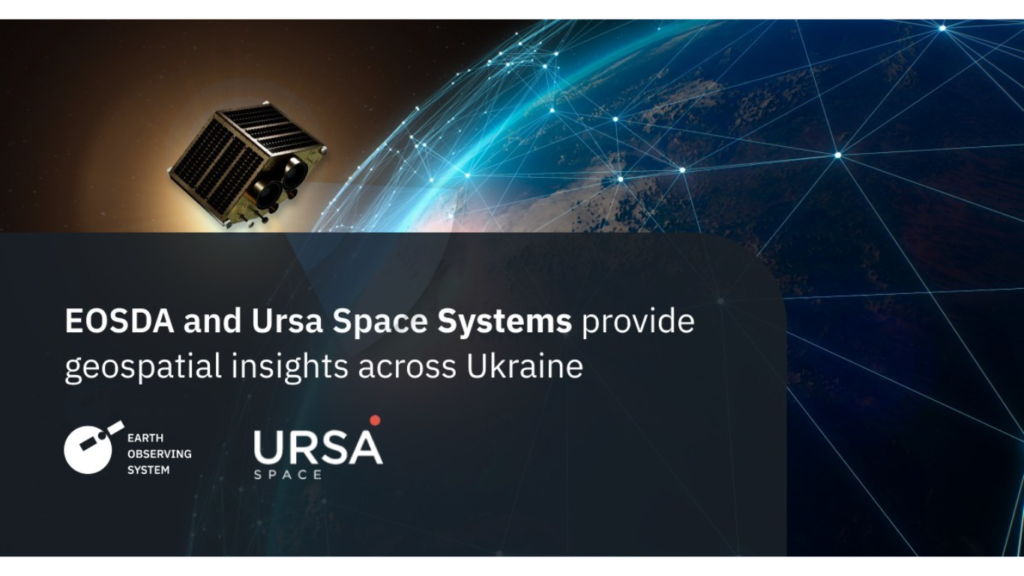 "Ursa's global imagery and analytics orchestration along with EOSDA's unique knowledge to leverage our services in Ukraine provides for an unparalleled level of knowledge and intelligence on the ground and at sea," said Nicole Robinson, President of Ursa Space.
"Sophisticated understanding of vital infrastructure statuses such as energy sources, roadways, agriculture, and other essentials has been taken to the next level with the insights provided by Ursa and EOS Data Analytics. Our joint efforts will play an instrumental role in supporting the state-owned sector and businesses with the actionable geospatial data," said Artiom Anisimov, CEO at EOS Data Analytics.