Over 2 billion people around the world use WhatsApp to communicate everyday things and it's little wonder that businesses are taking to the messaging platform to support their customers where they feel most comfortable.
Helping them supercharge this approach, customer and sales engagement tool WATI (which stands for 'WhatsApp Team Inbox') has recently announced a USD 23M series B funding round to scale the team and product and reach more businesses globally.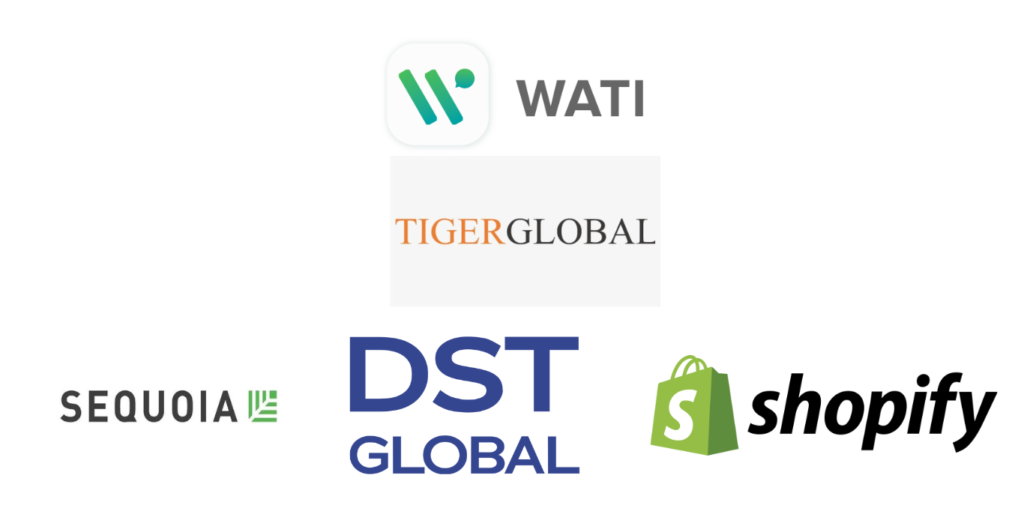 The funding round was led by Tiger Global with participation from existing investors Sequoia Capital India & Southeast Asia, as well as new investors DST Global Partners and Shopify. This marks Shopify's first venture investment in a startup operating in the Southeast Asia region. This series B comes hot on the heels of a USD 8.3M series A round 10 months ago; in total, WATI has raised over USD 35M since 2020.
WATI enables companies to have scalable, yet personalized, conversations with an easy-to-use customer engagement software that is built on WhatsApp's Business (WAB) API. WATI's vision is to help businesses meet their customers where they are – on messaging platforms – so they are always accessible, personalized, and can engage in real-time.
Through the WATI platform, SMBs can send personalized notifications from their system in a programmatic way through WATI's API. They can also support their customers through a collaborative team inbox with multiple agents, smart routing, canned responses, data tagging, and analytics. Many of these interactions can be automated through low-code workflow builders and chatbots.
Bianca Ho, Co-Founder at WATI commented: "It's been an exciting 2022 at WATI culminating with this new funding round. We doubled down on our product with more automation, making it a seamless digital tool and a must-have for any business. We went vertical in our approach and created integrations and partnerships with Zoho, Shopify, and Google Sheets among others to really help scale growth and sharpen the product. The team has grown, revenue and customer numbers have doubled and now we look to scale the business, operations, and teams around the world."
This year, WATI has grown its remote-first team by 50%, attracting leaders from Twitter and Freshworks. Revenues and customer growth have doubled in the past 12 months as users find ROI in both time saved and increased revenue from automated workflows connected to eCommerce platforms and CRMs. WATI has over 6000 customers across 78 countries including SMBs providing domestic house cleaning services to schools, tutorial centers, medical institutions and eCommerce, Shopify stores, and many more.
Ken Yeung added: "The business messaging market has grown enormously. Meta estimates that around a billion people per week communicate with a business or service account across WhatsApp, Messenger, and Instagram. This insight is critical for what's happening now and what's coming ahead. About 40% of Meta's advertisers globally – over 4 million businesses – use click-to-message ads, which redirect people from Facebook or Instagram into one of Meta's messaging products to chat with a business. WATI is well placed to service this demand and beyond."
With additional funding, WATI will continually scale the team and invest in the product stack for low-code automation encouraging wider adoption of digital tools. WATI plans aggressive go-to-market plans in emerging markets, such as Latin America and Southeast Asia.
Founders Bianca Ho and Ken Yeung started working together in 2016 with Clare.AI creating omnichannel AI digital assistants for large Asia enterprises. In 2020, they launched  WATI to help SMBs with a self-service, low-code product on the WhatsApp Business API. Bianca has worked at Zendesk. Ken was a lead application developer for SaxoTraderGO, a cloud-based trading platform that offered clients access to 37 stock exchanges.
Press Release received on Mail