Masdar City, one of Abu Dhabi's flagship sustainable urban communities, broke ground recently on The Link, an innovative, 30,000-square-meter development featuring the region's first net-zero energy shared working and living facility.
In addition to the net-zero energy co-lab building that will house both office and residential space, facilitating a new way of living and working, The Link will feature four other low-carbon buildings that will include event space, outdoor plazas, shaded courtyards, recreational and fitness facilities, and retail. The project is expected to create more than 2,000 jobs in the UAE.
Ahmed Baghoum, the acting CEO of Masdar City, said, "The Link will model a new kind of sustainable community by connecting shared working and living space with other elements of a thriving neighbourhood, including places to shop, play, and relax, and local transportation. It is a key component of Masdar City's 'green-print' for sustainable urban development and a wonderful way to honor this Year of Sustainability as the UAE prepares to host COP 28."
Dutco was announced as the contractor for the project at the ground-breaking event.
Zayed Baker, the executive director of the Dutco Construction Group, said, "Masdar City's rich legacy of sustainable construction and innovation make them an ideal partner for us. We're honored to be bringing this historic development to life."
Dutco was selected in large part due to their high in-country-value (ICV) certification score, which represents the value they will add to the UAE economy.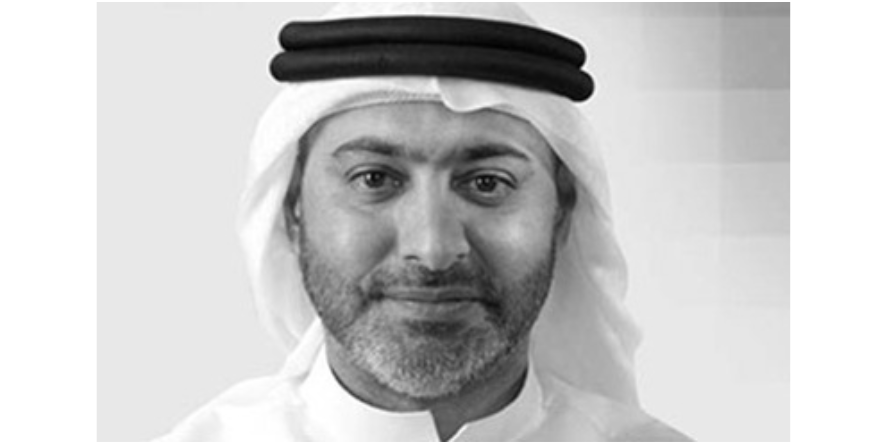 Martin Baerschmidt, the managing director of EDGE, which designed The Link, said, "Our priority was integrating the international sustainability principles that Masdar City is known for with world-class living, working, and recreational space to create a truly iconic architectural landmark and community experience."
The Link will be constructed to LEED Platinum, WELL Gold, 4 Pearl PBRS Estidama, and LEED SmartPark Silver standards, with planned annual energy reduction of up to 117 percent. It will use energy-efficient structures as well as sustainability features. This includes high-efficiency heating, ventilation and cooling, energy monitoring, and A-star rated appliances. It will be powered by renewable energy.
A closer look at The Link: residences, offices, and more
The Link's sustainable residences will be available in two-, three- and four-bedroom units across nearly 6,000 square meters. Residents will enjoy a dedicated courtyard with shaded play areas, a climbing wall, sensory play equipment, a trampoline, a wellness zone, and more.
Dedicated office and commercial space spans 15,000 square meters across four floors, including 500 square meters of retail space at the ground and plaza levels.
A multi-use hall and visitor center, spanning 3,300 square meters, will host conferences, exhibitions, and live performances, and will have a retail precinct on the ground floor as well as a restaurant with balcony views on the first level. The flexible auditorium will seat 300 and feature state-of-the-art technology and equipment.
The Link will connect all areas of Masdar City through transportation networks. It will create a transition route between the upcoming Light-Rail Transit and Group Rapid Transit networks, and offer bus connectivity, electric charging ports, bicycle tracks, car sharing facilities, and parking for 1,255 vehicles.