COFE, MENA's online coffee marketplace has recently announced the successful completion of its Series B funding round, raising USD 15 million in investment capital. Coming onboard as the lead investor is Waed Ventures, the USD 500 million Saudi-focused VC Capital Fund wholly owned by Aramco.
Industry sources added that the Series B round also brings on board eWTP Arabia Capital, which has received significant funding support from the Public Investment Fund (PIF) and the Electronic World Trading Platform (eWTP) Capital initiated by Alibaba Group in the Middle East Region. eWTP Arabia Capital was founded by Jerry Li, who is a 20+ year veteran of China's internet and digital industries. Li brings a deep understanding of China's technology ecosystems and a broad network of Chinese top entrepreneurs.
Additionally, Al Imtiaz Investment Group, COFE's largest investor by contribution, KISP Ventures (KFH Capital), and Rasameel Investment Company, a Kuwait-based wealth management fund have participated in the round, reaffirming their confidence in COFE's growth potential.
On the occasion of COFE accomplishing a major milestone in its journey, Founder & CEO, Ali Al Ebrahim said, "COFE's story has been one of resilience. We have had some great opportunities, but not without its challenges that have needed innovative maneuvering. However, we have persevered in our ambition to create a fertile breeding ground for the growth of the entire coffee ecosystem, especially in the region. At COFE, we have always sought to grow all our partners, investors, and the industry with us. I would like to take this opportunity to thank our investors for continuing to trust in us, and the team for always putting their best foot forward. None of this would have been possible without the hardwork and trust of everyone that has continued to take this journey with us, especially our users."
Industry sources added that leading innovation in the regional coffee industry, COFE has been transforming the way users reach their daily dose of caffeine. Since its inception in 2018, the platform has become an integral player in the USD 44 billion MENA coffee market. Furthermore, the Global Coffee Market is also forecasted to expand at a CAGR of 7.5% between 2022-2027. The funds raised by COFE in its Series B round will focus on the brand's e-commerce offering, furthering the company's ambition to become a complete coffee solution provider. With strides made towards strengthening its position in the regional market, COFE is ready to expand internationally in the near future.
Commenting on the investment, Fahad Alidi, Managing Director at Wa'ed Ventures said: "our mission is to advance sustainable innovation within emerging tech segments in the Kingdom. The founding team at COFE app, supported by its cutting-edge platform, will disrupt a multi-billion-dollar market fueled by a nation-wide initiative supporting its growth for years to come. We look forward to backing COFE's growth as it continues to lead the digitalization of farm-to-cup consumerism across the region."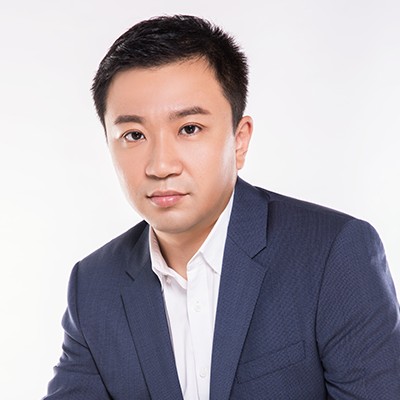 Commenting on their investment in COFE App, Jerry Li, Founder and Managing Partner of eWTP Arabia Capital, said: "We partner with like-minded entrepreneurs and support the growth of promising businesses in the GCC region. We believe our investment, combined with strategic assistance, will provide COFE with resources to scale and grow. Our investment is a testament to our commitment to promote innovation in the region. We are excited about COFE's vision in digitizing the coffee industry, which would be a multi-billion market with enormous untapped potentials."
Al-Imtiaz Investment Group, a leading investment group based in Kuwait and listed on the Boursa Kuwait (formerly the Kuwait Stock Exchange), is COFE's largest investor by contribution. Having invested USD 10 million in the previous round and committed to further support the company, Al-Imtiaz invested USD 1 million in this Series B round, taking its total investment in COFE to USD 11 million. Commenting on its participation in the current round, Al Imtiaz Investment Group Executive Vice President, Saad Al-Bader said, "The leadership and team of COFE have worked diligently over the years to achieve key milestones that have had clear contributions in propelling the regional coffee industry. We believe that COFE is ready to scale internationally into new markets and to further strengthen its market position and service offerings."
Having entered the Saudi market in 2020, COFE has seen wide-spread acceptance from users in the Kingdom and was listed as one of the Top 10 Most Downloaded Food Delivery and Restaurant Apps (2021) in the Kingdom in a survey conducted by the Communication & Information Technology Commission (CITC) of Saudi Arabia. Most recently, the brand has also announced its partnership with the Saudi Coffee Company (SCC), established by the PIF company with a mandate to develop the Saudi Coffee Industry, investing SAR 1.2 billion (USD 319 million) in the national coffee sector over the next 10 years. This focus on the coffee industry in the Kingdom has attracted the interest of Saudi-based investors, including WAED Ventures, the lead investor in the Series B round.
Press Release received on Mail
More on fundings:
Wati raises USD 23 M Series B Funding Round in SEA led by Tiger Global
Plaid execs and institutions join AdalFi in 7.5m funding round