Mercedes-Benz Cars Middle East (MBCME) has announced various appointments in top management following a strategic corporate realignment, effective March 2023. As the brand undergoes strategic transformation to lead in electric driving, vehicle software and digitalization, with an increased focus on sustainable luxury, the new appointments will see integration in the Sales and Customer Services business functions – for improved collaboration and coordination.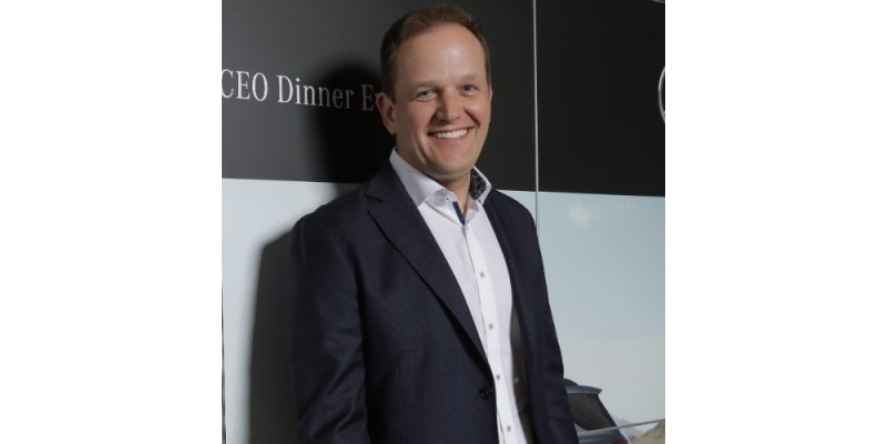 Martin Schulz, President and CEO of Mercedes-Benz Cars Middle East said: "Mercedes-Benz is driving the change – not only in terms of products and services but also within our company structure, with collaborative and inclusive working. As we transition to an exciting future with emerging mobility trends, we have a clear strategy that places our customers at the centre of everything we do. And achieving success requires a collaborative effort. The new appointments also highlight the company's commitment to fostering internal talent and providing opportunities for growth within the organisation."
Heiko Guenther, former Director of Customer Services for the Middle East and Africa, assumes a new role with broader responsibilities as Director of Sales, Customer Services and Business Transformation for all Mercedes-Benz General Distributor (MBGD) organisations present in Europe, the Middle East and Africa. Heiko started his career with DaimlerChrysler in 1999 and since then has held various positions within the Service & Parts business and Market Management. In 2012, he was appointed General Manager for the After-Sales Marketing and Central Parts Department in Thailand, followed by the appointment as Director of Customer Services at Mercedes-Benz Cars in Vietnam in 2016 – leading the Mercedes-Benz business to best-ever achievements in Customer Services and Customer Satisfaction.
Commenting on his new appointment, Heiko Guenther, said: "With our Mercedes-EQ range we're a driving force in our sector and clearly intend to continue to lead the transformation into an electric future with intelligent and cutting-edge products and tailored services. I'm excited about this role and look forward to helping to maximise the brand's value to our customers and taking decisive steps towards carbon-neutrality".
Selvin Govender, former Director of Marketing and Sales Operations at Mercedes-Benz South Africa, joins as Director of Market Management Middle East and Africa for Sales and Customer Services. Selvin's tenure at Mercedes-Benz South Africa began in 2000 and since then he has held various appointments, including Manager of Certified Pre-Owned and Remarketing operations, National Sales Manager and Marketing Director for Mercedes-Benz Cars. In 2021, he was appointed Vice-President of Marketing and Sales – where he successfully led the migration to a data-driven marketing and sales ecosystem.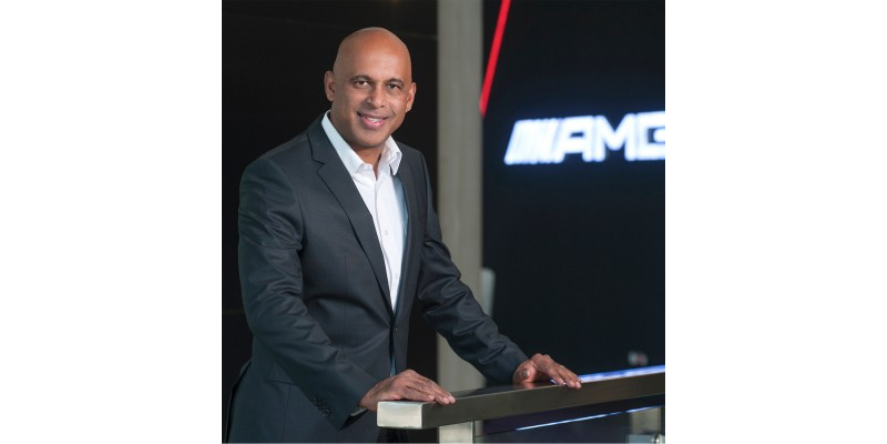 Selvin Govender said: "As the automotive industry faces continuous disruptions on various fronts, I look forward to bringing my diverse experience and expertise to actively contribute towards supporting our General Distributor partners while driving our transformation."
Natalie Thompson takes over from Alexander Elsas as the new Head of Marketing and Communications, effective from August 2022. She now fully assumes her position in 2023, following her maternity leave. Natalie joined Mercedes-Benz in the UK in 2014 with the product management team. After two years, she joined Mercedes-Benz Cars Middle East (MBCME) – holding several senior roles across product management and marketing & communications. She also played an integral role in the brand's sharpened strategy to grow sales of Mercedes-Benz's Top-End Vehicles, aiming to be the world's most valuable luxury car brand.
Natalie Thompson added: "I'm honoured to take on this position. The Middle East is an important market that welcomes luxury and innovation, and I look forward to steering the brand's marketing and communications at such a crucial time."
More on Mercedes:
Mercedes AMG PETRONAS F1 Team partners up with G42
Blacklane partners Gargash Group and Mercedes-Benz mobility garnering MD investment
Mercedes-Benz launches pilot project with Österreichische Post to test modern filter technology