Salesforce, the global leader in customer relationship management (CRM), is experiencing strong growth in the Middle East (ME) and enabling customer-focused transformation across the region, with new AI-powered solutions helping organizations to boost productivity and improve customer service and personalization, according to Thierry Nicault, Area Vice President and General Manager, Salesforce Middle East, speaking at the company's Salesforce World Tour Essentials Dubai event today.
According to Industry sources, Salesforce has brought together more than 3,000 delegates in person, including customers and partners, to the event, which was held at the Madinat Jumeirah Conference Centre, Dubai. The event saw keynote speakers including Thierry Nicault, Area Vice President and General Manager, Salesforce Middle East, share insights about Salesforce's Middle East strategy and how its latest innovations across AI, data, and CRM are helping customers transform while providing Salesforce partners with opportunities for growth.
Industry sources further added that Fifteen Salesforce customers from various sectors including real estate, energy, banking, and telecoms joined the sessions, offering attendees key insights into how Salesforce Customer360 is helping them deliver success and transform their operations in the field.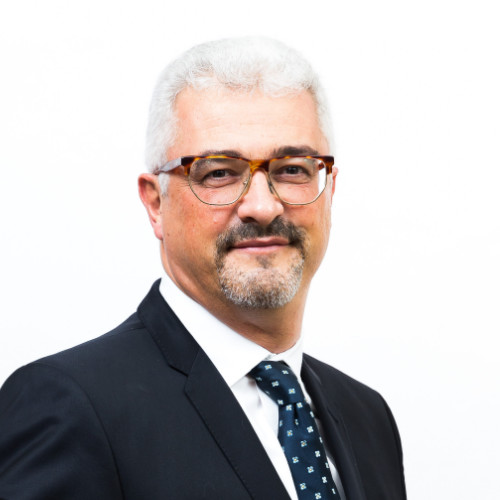 "Organizations in the Middle East see huge opportunities thanks to a vibrant public and private sector, and government strategies aimed at stimulating growth and economic diversification," Nicault said. "But at the same time, companies also face many challenges, including global economic headwinds, fast-changing customer habits, and the need to raise productivity amid tough competition in most sectors. At Salesforce World Tour Essentials Dubai, we demonstrated how organizations across all sectors in the Middle East can raise employee productivity, gain clear insights into their business, and transform customer service by embracing the right digital tools."
The event was Salesforce's first opportunity to present its newest innovations in the Middle East. Among the solutions it demonstrated were Einstein GPT, which creates personalized content across every Salesforce cloud with generative AI to make employees more productive and customer experience better; and Data Cloud, which aggregates and harmonizes data from multiple sources to provide a single profile of the customer. Data Cloud, which is essentially the intelligent heart of Customer360, transforms the ability of organizations to understand their customers, deliver personalized activations, and raise efficiency.
Industry sources further stated that Sales Cloud, which uses real-time data from Data Cloud and Einstein AI to help teams maximize selling opportunities and achieve growth targets. Salesforce also introduced customers to the ChatGPT App for Slack. Built by OpenAI on the Slack platform, the app taps ChatGPT's powerful generative AI technology to bring instant conversation summaries, research tools, and writing assistance directly into Slack, empowering tens of millions of desk workers with AI productivity at their fingertips.
The event featured more than 25 sessions, including breakouts focused on areas including Connect Your Data and Taking Action with Data Cloud, Enhance Customer Engagement with Slack, Kickstart Your Customer 360 Journey, Business Transformation in a Fast-Evolving World, and more. There was also a strong focus on specific industries including retail, manufacturing and automotive, financial services, and travel and tourism. The event was sponsored by 30 partners including nine emerald partners: CloudzLab, Coberg, Deloitte, EI-Tech, EPAM, Inspark, PwC, Publicis Sapient, and Smarrtt. 15 partners delivered sessions during the event, giving real-world insights into how Salesforce is helping organizations transform.