By Traccs.Net
Anthropologie lands in the GCC with first store opening in Dubai Mall
Dubai, United Arab Emirates – AZADEA, a leading lifestyle retail company, in partnership with URBN, strengthens its presence in the United Arab Emirates (UAE) with the opening of Anthropologie in Dubai Mall, a new concept store that offers the latest in fashion, accessories, home items, and beauty products.
Anthropologie's first branch in the GCC focuses on sparking inspiration and innovation. The store concept is a form of self-expression as it encourages creativity and diversity through colors and nature-elements. The new store embodies the concept where "the sky meets the sea" through the items design as well as the store décor and theme. With 50% of the products being designed in-house, all items are unique and exclusive to Anthropologie GCC customers with weekly new arrivals and online shopping options.
Mr. Salim Fakhouri, President of Fashion and Accessories of AZADEA , looks forward to this new chapter as he states, "Our partnership with URBN aligns with our continuous commitment to bringing diverse and exciting new concepts and brands to our customers across the region. The opening of Anthropologie and Urban Outfitters in the GCC strengthens our ties with URBN and contributes to further future collaborations as we aim to increase accessibility to various styles for our customers."
Anthropologie opened its doors in Dubai Mall on May 28 just as Urban Outfitters was launching in Yas Mall, Abu Dhabi. The successful launch of these sister brands is expected to pave the way for more store openings in the region in the near future.
URBN's International COO, Michael Marth stated, "We are excited to be continuing and expanding our relationship with Azadea as we see great customer demand and huge potential to grow further in UAE. We firmly believe this strategic partnership will help to grow the URBN brands within the UAE and in turn expand the store portfolio and opportunities for both Anthropologie and Urban Outfitters."
In parallel to the launch of the stores, AZADEA's online platform, www.azadea.com, already features Urban Outfitters online store as well as over 54 other brands. Anthropologie is expected to join the online channel end of June. AZADEA.com will soon be available in Kuwait and Qatar as well by the end of 2021.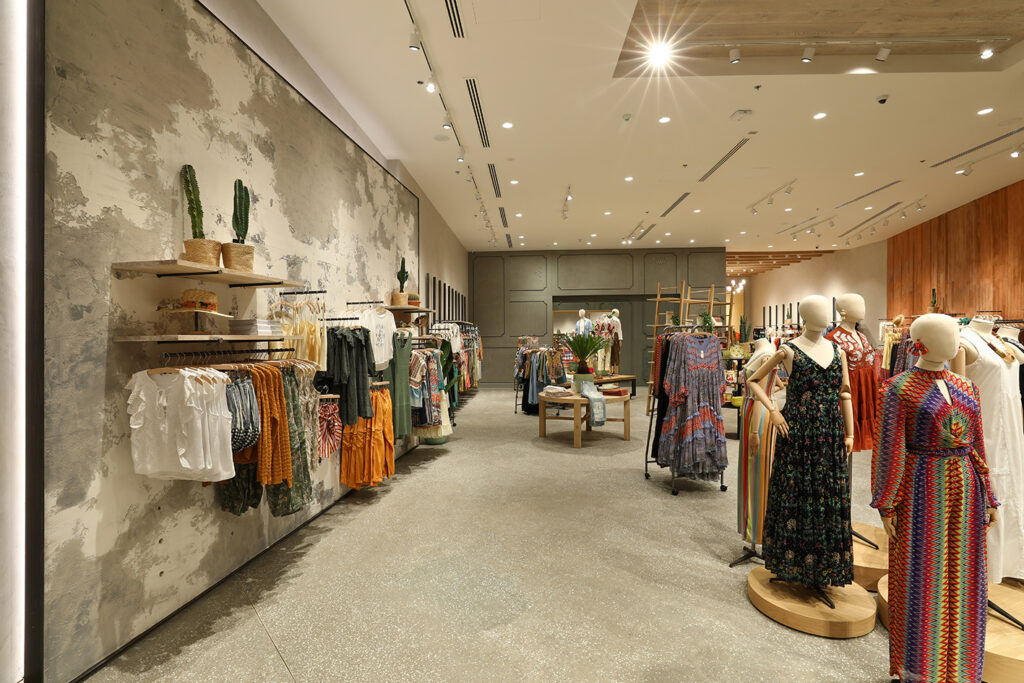 About AZADEA Group Holding SAL
AZADEA Group is a premier lifestyle retail company in the Middle East and Africa. Since its inception in 1978, the Group has developed a substantial network of more than 600 retail stores representing 35+ leading international brand names in fashion and accessories, food and beverage, home furnishings, sporting goods, multimedia, and beauty & cosmetics. With over 10,000 employees, AZADEA Group operates across 13 countries, including Algeria, Bahrain, Cyprus, Egypt, Ghana, Jordan, Kenya, Saudi Arabia, Kuwait, Lebanon, Oman, Qatar, and United Arab Emirates, along with an online retail experience website www.azadea.com.
For more information about AZADEA Group, visit www.azadeagroupholding.com
About URBNURBN is a portfolio of global consumer brands comprised of Urban Outfitters, Anthropologie, Free People, BHLDN, Terrain, Menus & Venues, and Nuuly. The first store, originally called Free People, was located in a small space across the street from the University of Pennsylvania. Its mission was to provide second-hand clothing, furniture, jewelry and home décor for college-aged customers in a casual fun environment. Now URBN has stores across the globe creating unique retail experiences with an eye toward creativity and a singular focus on pleasing their customer.
Copyright © 2021 for the contents, images etc by International Business Magazine and Traccs.Net