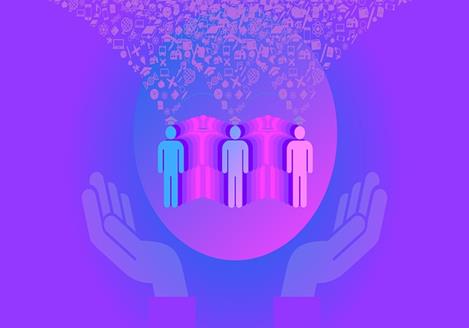 DWS invests in Skyline AI as a minority shareholder.
The strategic partnership is designed to allow DWS to take advantage of its extensive experience in real estate investment management using Skyline AI technology.
This business movement is part of the DWS strategy to invest and expand the capabilities of the products
DWS has become a minority shareholder of Skyline AI , a real estate asset management technology company. Skyline AI uses patented artificial intelligence to obtain, analyze, acquire, manage and sell institutional real estate investment opportunities in the United States.
Through the use of structured and unstructured machine learning models, Skyline AI's technology is designed to improve the investment process in real estate. The strategic partnership is designed to enable DWS to build on its 45 years of experience in the real estate investment management space through Skyline AI's machine learning capabilities.
In addition, the DWS real estate research team and Skyline AI data scientists will collaborate to further develop the patented Skyline AI technology. "This is another step in our strategy to develop the capabilities of DWS products to help our customers and invest where we believe there are opportunities to create value," said Pierre Cherki, board member of DWS and Co-Head of the investment group . "Collaborating with a company that uses artificial intelligence to reinforce efficiency and improve the real estate investment process supports our overall goal of seeking value for our clients through comprehensive and innovative investment strategies," Cherki said.
For his part, Guy Zipori, co-founder and CEO of Skyline AI , highlighted the need to adapt the latest trends to stand out in the market: "We are pleased to collaborate with DWS, their experience and their long-term real estate investment operations create a good climate for our technology to prosper The commercial real estate market is on the cusp of a great change, and those who are agile enough to adopt new strategies and technologies will shape the new economic reality, as one of the biggest players in the market. The industry, DWS has the innovative spirit to lead the market in the adoption of advanced technology, "Zipori explained.