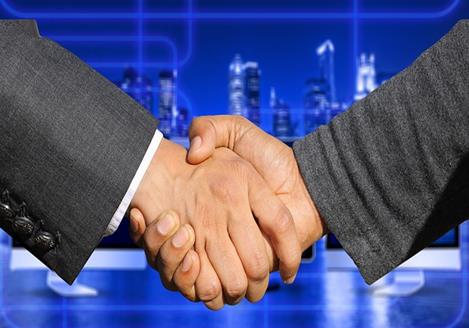 The surplus in all emerging countries has increased from 0.1% to 0.8% of GDP since 2013.
The majority of the companies with income mainly in local currency have policies of currency coverage.
The strength of the dollar, political risks and international trade tensions are three of the shadows that lurk in emerging markets and that have alienated investors from these countries. However for Pictet AM do not rush.
In the opinion of Alain Nsiona Defise, Emerging Market Credit Manager of Pictet AM and manager of Pictet Short Term Emerging Corporate Bonds, Pictet Emerging Corporate Bonds and Pictet Asian Corporate Bonds, this is not the first time that investors face crisis warnings of credit and emerging currencies.
"It happened in 2013, when the Federal Reserve of the United States indicated its intention to withdraw the quantitative expansion program. But the bassists were wrong, "says Defise. Recognize that there is a temptation to consider emerging markets as a group and liquidate their currencies and assets at the first signs of problems. And that global growth may deteriorate in the event of an open trade war, but, as the manager estimates, "if there are improvements in the trading system, the strength of the fundamentals in emerging countries can return to being the center of attention".
In this sense, Pictet AM considers that trade and its evolution will be a fundamental aspect for the attractive future of emerging markets. "The surplus in the group of emerging countries has increased from 0.1% to 0.8% of GDP since 2013. The debt of these companies, excluding Chinese ones, has been reduced to 48%, compared to 72% in the United States. United, 100% in the eurozone and 103% in Japan and, excluding China, the proportion of credit and emerging-risk bonds is lower than in the 2008 crisis, "says Defise.
Companies that operate in mining, sugar, meat, pulp and paper generate income in dollars with costs largely in local currency and an increasing dollar can generate more profit. According to the manager, even those with income mainly in local currency have currency hedging policies. Others may spend higher costs of their debt to customers without falling sales. It also plays in favor of investor stability because, unlike other types of fixed income, two thirds are institutional.
Degree of investment
This universe of assets by the JP Morgan CEMBI Broad Diversified index (hard currency) includes companies and quasi-sovereign issuers. It has rapidly grown to 1,331 bonds of 609 issuers from 51 countries, a market of 1.4 trillion dollars until July 2018, comparable in size to the high profitability of the United States, which, in the opinion of the manager, provides diversification to other fixed-income markets and short-term maturities, sensitivity to interest rates is lower, with attractiveness in relation to credit in dollars.
"With default and recovery rates adjusted to developed standards, the average credit rating is investment grade BBB-. Much of it is driven by Asia. Asians want relative stability of assets in foreign currency and Asian companies want better credit ratings, with low default rates, "Defise adds.