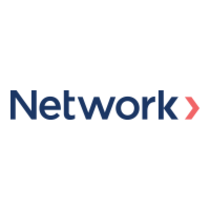 The UAE based payment solutions provider Network International registers a remarkable 9.3 % growth in the Middle East during the first six months tenure in 2019.
Driven with increased overall volumes, transactional growth as well as the diversification strategy as applicable on newer products and services, the Network International Holdings were successful in delivering a 9.3 percentage growth in the Middle East during first six months of 2019.
The UAE based payment solutions platform also raised $1.4Bn–the biggest listing in European tertiary this year- hugely from a successful initial public offering (IPO) in April this year.
From the first-ever results since the IPO was declared, the company has reported underlying net Income surged up by 5.1 percent year-on-year to $43.9 million, driven with EBITDA growth partially offset by a higher depreciation and amortization charge as recent CAPEX is brought into service.
The group also stated that driven by strong revenue growth, EBITDA increased by 13.9 percent this year.
With a remarkable surge in the number of Cards hosted from 6.3 percent to close at 13.5 million, the transactions also rose by more than 11 percent to close at 367.4 million.
The Chief Executive Officer Simon Haslam stated "In April 2019, they were successfully listed on the London Stock Exchange, they are pleased reporting that Network International has delivered a robust first-half performance, with revenue and underlying EBITDA growth of 12.4 percent and 13.9 percent, respectively.
Network International as well as bolstered their global presence with an announcement of a commercial deal with Mastercard, which took a 10 percent stake in the company at the IPO.
Well complemented with the surge in cross-sell across the customer base, the African tertiary continued to have a compelling growth trajectory with a 21.6 percent surge in revenues on the back of significant volume growth in the number of cards hosted and TPV.
Haslam is confident of the future, despite the fact that profits from the continuing operations witnessed a declining turf by 55.4 percent, as a result of higher costs associated with the disclosed items with the listings that also includes share-based compensation charge.
He also added that "They are in a well-positioned situation to deliver on guidance shared at the time of listing and as well as anticipating to deliver low double-digit constant currency organic revenue growth while maintaining stable underlying EBITDA margin in looking out for near future."