Global Auto, the official BMW importer in Egypt, has announced a ground-breaking partnership with Infinity, with this strategic alliance, BMW i customers in Egypt will be able to access Infinity's cutting-edge charging and e-mobility services, and that will further strengthen Global Auto's commitment to sustainability and e-mobility.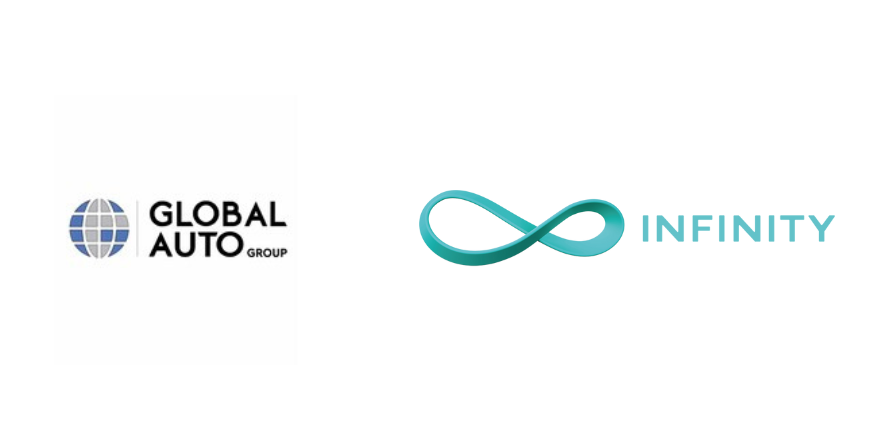 Global Auto's decision to join forces with Infinity was driven by the latter's well-established reputation as Egypt's largest and fastest-growing EV charging network with +150 charging stations and more than 500 charging points distributed strategically across the country. With such an extensive network, BMW i customers will always have convenient access to reliable charging options wherever they go.
As part of this partnership, Global Auto will offer new BMW i customers an exclusive, tailor-made point-based charging card. Each card provides a generous 800,000 points that are valid for 18 months, thereby enabling BMW i owners to access all of Infinity's AC and DC charging stations, as well as ensuring a seamless and convenient charging experience for BMW i owners.
Infinity is also taking the initiative to bring the charging experience closer to home. The renewable energy solutions provider will also provide BMW i customers with a complimentary wall-mounted electric charging point for their homes, making electric vehicle ownership even more convenient.
Commenting on this momentous collaboration, Mr. Shams Abdel Ghaffar, Managing Director of Infinity's EV Division, stated, "We are delighted to partner with Global Auto to provide their BMW customers with an EV charging experience like no other. This partnership marks a significant milestone in our journey to promote sustainable transportation solutions in Egypt. At Infinity, we believe that the future is electric, and we are dedicated towards making EV ownership as convenient and rewarding as possible."
Mohamed Kandeel, CEO of Global Auto Group, said: "Global Auto is excited to announce this strategic partnership with Infinity, which is a trusted company that shares our commitment to sustainable and eco-friendly mobility solutions. Now that the full range of BMW i models has made its way to Egypt, including the iX1, i4, i7, iX, and the soon-to-be-launched The new i5, BMW i customers will enjoy an ownership experience that surpasses their expectations."
"The collaboration will not only facilitate the charging process but also contribute to a greener and more sustainable future. In keeping with global BMW's commitment to sustainability and e-mobility. We will also offer every BMW i electric model launched worldwide regardless of whether it is currently available now or in the future," Mr. Kandeel added.