The Eastern and Southern African Trade and Development Bank Group (TDB Group) and the Saudi Export-Import Bank (Saudi EXIM Bank) have signed an MoU during the Arab-African & Saudi-African Summits' Economic Conference. Industry sources added that this alliance will boost cooperation and explore co-financing and investment opportunities between the two banks, and bolster Saudi-African business.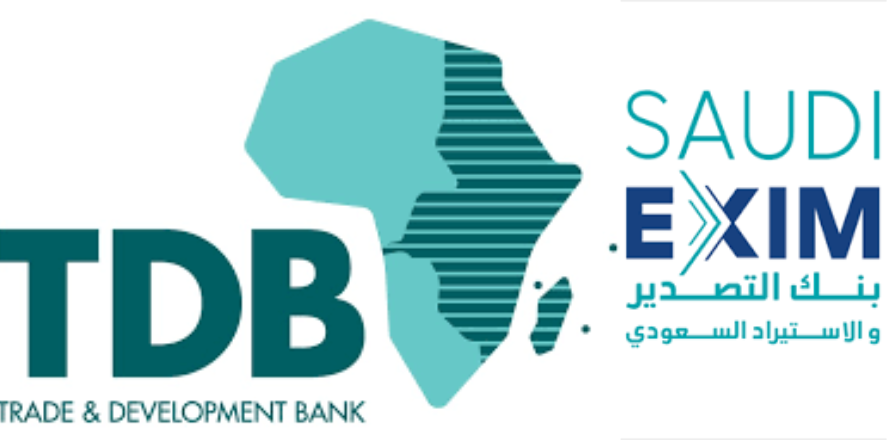 Industry sources added that the Agreement establishes a framework for both parties to collaborate on trade and project finance transactions through several financing modalities. These include financing to beneficiaries in TDB member states for the importation of Saudi goods and services, supporting projects in the TDB region requiring Saudi exports, and co-financing, co-insurance, co-guarantees, and reinsurance to jointly support projects undertaken by companies from Saudi Arabia and TDB member states.
Additionally, the parties will promote the mutual exchange of information and expertise in the field of export credit policies and practices, sharing of best practices, and capacity building, particularly in the area of Islamic finance and private sector promotion in Africa.
Admassu Tadesse, TDB Group President Emeritus and Managing Director stated that "TDB Group is pleased to embark upon this partnership with Saudi EXIM Bank. We look forward to working together to scale-up collaboration on transformative projects and transactions through a wide array of financing structures which can advance economic and trade cooperation between Saudi Arabia and our region, and ultimately contribute to its sustainable development."
Mary Kamari, TDB Group Corporate Affairs and Investor Relations Executive stated that: "TDB Group leverages its strategic partnerships to broaden financing opportunities for its member states. Through the Agreement we signed today, TDB and Saudi EXIM bank are poised to develop joint initiatives for the Saudi and African private sector to work closer together. They will also have the chance to sensitize Saudi investment companies and public authorities on opportunities to invest in TDB, to unlock additional impact while making attractive returns." 
"This MoU marks a significant milestone in our ongoing efforts to foster international trade and advocate economic development for both regions," stated Eng. Saad Al-Khalb, CEO of the Saudi EXIM "By partnering with TDB, we aim to further amplify our impact, support multilateral investment, empower businesses, facilitate more efficient trade flows, and create solutions which actively support both export and private sector entities."
The Agreement also provides for the exploration of opportunities pertaining to TDB's high-return and impact-driven Class B or Class C shares, for Saudi investment companies and public authorities.