Trend Micro Incorporated, a global leader in cybersecurity solutions, recently had launched its Middle East and Africa (MEA) headquarters in Riyadh, Saudi Arabia. Industry sources added that the latest MEA HQ will bolster the region's cybersecurity ecosystem, boost the partnerships with government entities and private organizations, and accelerate the transition towards a safer digital future, in line with the Kingdom's Vision 2030 and the digital ambitions of the wider region.
The inaugural event was held in the presence of H.E. Haytham AlOhali, Vice Minister of the Ministry of Communications and Information Technology; H.E. Iwai Fumio, Ambassador of Japan to Saudi Arabia, Faisal Bin Saud Al-Khamisi, Chairman, Saudi Federation for Cybersecurity, Programming and Drones; Eng. Muteb Al Qeny, CEO, Saudi Federation for Cybersecurity, Programming and Drones, H.E. Alrebdi Alrebdi, Vice-Governor, National Cybersecurity Authority; Kevin Simzer, Chief Operations Officer at Trend Micro; Mahendra Negi, Group Chief Finance Officer at Trend Micro; Dhanya Thakkar, Senior Vice President of Trend Micro AMEA; Dr. Moataz Bin Ali, Area Vice President & Managing Director, Trend Micro MEA and Rasheed Al Odah, Country Manager, Trend Micro, KSA.
Industry sources had affirmed that the launchpad of Trend Micro's MEA headquarters in Riyadh, makes them the first global cyber security company to establish a regional base in Saudi Arabia. The MEA HQ comprises of a 'Centre of Excellence' for expert resources to manage incident handling and response for customers and partners, an 'Executive Briefing Center' to host officials from both public and private sectors to showcase cutting-edge cybersecurity innovations.
The HQ will also facilitate an 'Innovation and Learning Center', that will provide skilling opportunities for graduates and professionals to accelerate their journeys in cyber security and information security.
Trend Micro's efforts in the region continue to build resilience for enterprises and empower them to navigate the evolving threat landscape. As per the latest Trend Micro Midyear Cybersecurity Report 2022 the company's industry-leading solutions detected and blocked nearly 600 million threats and attacks, protecting cloud environments, networks, and endpoints across the Middle East and Africa.
Trend Micro is also working closely across public and private sectors to bridge the skills gap in cybersecurity as well as transfer knowledge expertise in the region. Some of the recent efforts include collaboration with the Saudi Federation for Cybersecurity, Programming and Drones (SAFCSP) on the Tuwaiq Academy to train professionals on Cloud, Endpoint and XDR security; and partnership with the Cyber Talents to empower Arab and African youth from over 25 countries in the field of cybersecurity through scholarship opportunities.
"Saudi Arabia's vision and investments in digital transformation and commitment to cybersecurity have been commendable, and that's why we chose to establish our headquarters here," stated Kevin Simzer, Chief Operations Officer at Trend Micro. "The launch of our MEA HQ in Riyadh demonstrates Trend Micro's commitment to safeguarding the region's future with innovative solutions. We aspire to become the preferred cybersecurity partner to organizations and communities in the new digital economy, paving the way for a more secure, and brighter digital future of MEA."
"The digital transformation in the Middle East and Africa region has been massive and that has led to an increase in the attack surface", said Dhanya Thakkar, Senior Vice President of Trend Micro AMEA. "Through our MEA headquarters, we aim to secure the digital ambitions of individuals, organizations, communities, and economies. Our expertise and solutions will continue to prove vital in the months and years ahead as we, our partners, and our customers take on the threat landscape with renewed passion and ingenuity."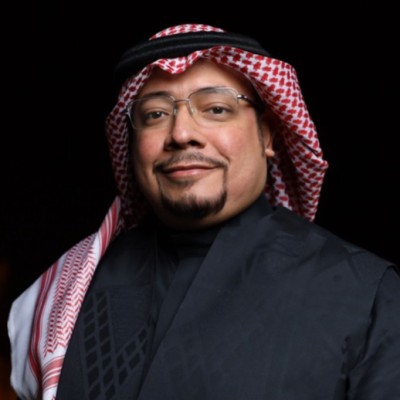 "The launch of our Riyadh HQ is a futuristic step and a demonstration of our dedication to securing the digital ambitions of the Kingdom and the region", stated Dr. Moataz Bin Ali, Area Vice President, and Managing Director, MEA, Trend Micro. The threat landscape is evolving every day and it is important that organizations in the region recognize the risk and are ready to commit to a more decisive action on their threat strategies to support their risk postures. As they continue to thrive in the new normal, Trend Micro will be at their side and will do everything in its capacity to secure their digital journeys."   
Press Release received on Mail